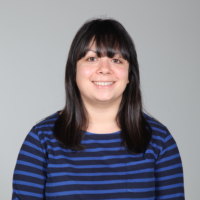 The Politics of Expertise Symposium, 30 Nov 2016
---
On November 30th I hosted my first symposium and it was a very stimulating day which has provided a lot of food for thought. I would like to thank the fourteen speakers who travelled from all over Europe to present at the symposium. Also a special mention to MA student Anna Pirvola, PhD student Emily Bettison, and School of Media colleagues Annette Naudin and Kirsten Forkert for their help and support throughout the day.
I plan to upload the audio for each speaker to this blog when I get a chance. In the meantime, you can see the abstracts for each presentation in the abstract booklet. I also created a Twitter list of all of the speakers, for those who wish to get in touch.
When I used to blog about conferences I would summarise the presentations by each speaker, or at least the most interesting speakers. I think in this case that would not be useful; instead it is worth discussing the key themes which emerged from the talks.
One of the most prominent and noticeable features of most of the presentations was the masculinity of expertise, which I have discussed previously. I heard on several occasions the expert being referred to as a 'he', and most experts that were featured, whether they be Youtube vloggers or TV personalities, were white men. I think it's important to stop and question this assumption of the expert as masculine, and explore in greater depth why women are not as heavily associated with expertise as men are.
A second theme is the idea of expertise being something you become – it is easy to proclaim and ascribe expertise, but it needs to be substantiated with evidence of knowledge and skill, and then recognised as legitimate by others of an equal or higher status. It is not helpful to think of expertise in binary terms (you have it or you don't) – it is much more complex than that. Many of the speakers drew this out in their presentations.
Finally, I noticed that a lot of the discussion was about experts 'out there' – their position in politics, society and the media, and how they are perceived. There was little about self-identity and expertise, or indeed, performing expertise. How do individuals accumulate and negotiate their expertise? How do they mobilise expertise over the course of their careers? This was thoughtfully unpicked in a reflexive talk by Natalie Squared, and there is much more room to think this through in a variety of contexts.
What also struck me was how expertise matters in so many different areas. There were talks (for example) about non-professional actors, heritage food, Martin Lewis (of Money Saving Expert fame), video gamers, street food vendors, journalists and Brexit, and expertise was thoughtfully discussed in all of these contexts and more. Expertise, so often taken for granted, needs further scrutiny and I hope this symposium is a step towards that.
Overall it was a very thought-provoking day and I was immensely pleased with the quality and diversity of the papers, as well as the level of engagement and discussion. There was also a warm and encouraging atmosphere throughout the day and I was glad to see a few of our MA and PhD students in attendance. I hope everyone enjoyed it as much as I did.
This was originally posted at my research blog.