BCMCR New Thinking Pamphlets
We are pleased to announce the online publication of BCMCR New Thinking #1 for 2020/21, "Short Takes on Alternativity", a 'zine-style publication developed by researchers within BCMCR.
New Thinking #1 for 2020/21
You can download a PDF version of this pamphlet here.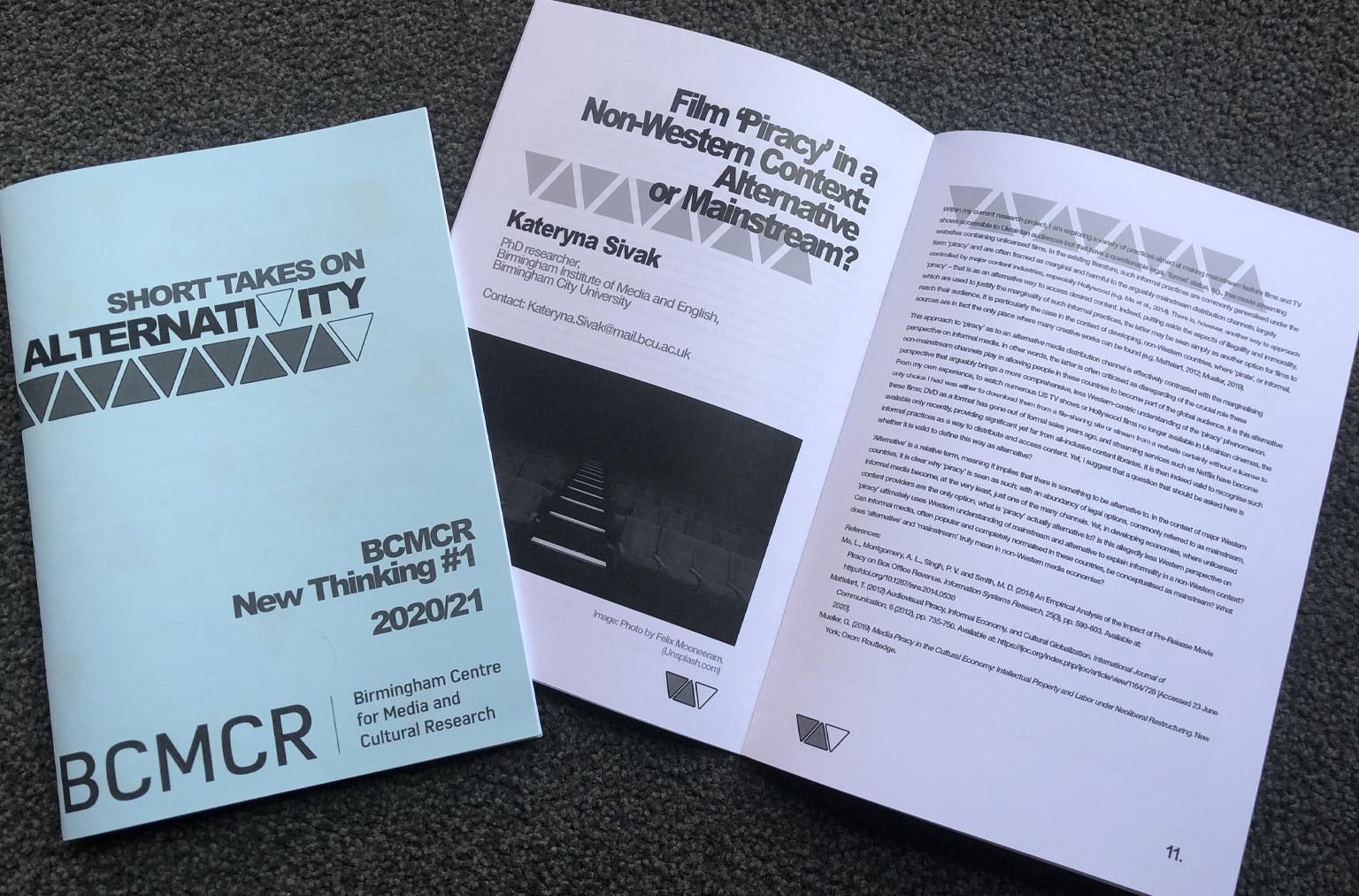 Previous issues:
2019/2020 #2: PDF
About this year's theme
"Alternativity" is our research theme for this academic year co-ordinated by Asya Draganova and Charlotte Stevens within the Birmingham Centre for Media and Media and Cultural Research (BCMCR). For more details about the "Alternativity" BCMCR theme, to read related blog posts, to find out how to get involved, please follow this link.
Pamphlet design work by Reuben Mount, MA Media and Cultural Studies 2020/2021.