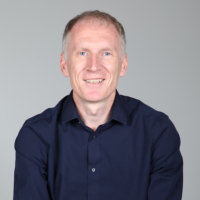 Social Media Research Ethics
---
In February 2016 I lucky enough to be part of a research workshop in Aberdeen on ethics in social media research, convened as part of a research project (Social Media – Developing Understanding, Infrastructure and Engagement).
The aim was to: "share knowledge and best practice in order to inform our own and others' practices when working with social media data, with a focus on key areas including privacy, informed consent and risk."
The intended outcome is a new ethical framework with guidelines for best practice in social media research. There's plenty of guidance for 'internet research' (list at bottom of this post) but little for social media.
We came to the view that the guidelines would involve some case studies that could be referred to on the basis of a decision flow chart. We imagined their usefulness to be for a researcher trying to get their project through an ethics committee (something like: "what do you mean I can't do it? I've adhered to the 'Aberdeen Protocols'"). The workshop was the first step towards that aim and involved getting our initial messy thoughts onto lots of poster paper and post-it notes.
Issues in Social Media Research Ethics
Here are some, but not all, of the issues that cropped up in the two-day discussion among a mix of social science and media researchers, funders and even an academic librarian.
We worked through issues as a series of questions so I'll set some out here:
Does your subject have a reasonable expectation that they will be observed?
Are they posting on a network where they understand their utterances to be in the public domain? Might the use of a hashtag imply they want to be part of a public conversation? Someone with a Facebook profile that is fairly locked down in terms of their security settings may well post a comment on a public page. Can we use that? How about a group?
Do you understand the privacy setting of the platform you are observing activity on?
The question here isn't whether the subject understands the settings; does the researcher? Are they observing a closed group and just because they can see everything (because they are a member of that group) are they make presumptions about it being public? What can you see on that closed proprietary social network that those without an account can't? Not everyone's window into social network spaces shows the same thing.
Have you read the terms and conditions of the platform you are using for your observation?
If you scrape an archive of tweets or updates from other platforms, what can you do with them? You might have been told by your research funders that any data collected by your project must be open access and be available to the other researchers. Will Twitter's T&Cs allow that? (Answer: no). What if you discover later that some of the archived updates have since been deleted. Should you delete them from your database as well? When quoting directly from social media in your research paper is it okay to change the quote in order to anonymise it? (Answer for Twitter: no, according to their display requirements).
Is there a public interest in not asking for consent from subjects?
As one workshop participant put it: "if I want to write about how neo-nazis use Facebook, I won't be asking for their consent beforehand." Perhaps you want to do a research project based on deleted tweets. Is it in the public interest that you do so? (Example: 'An Examination of Regret in Bullying Tweets')
Are you sure that your participants are all grown-ups?
How many children using social media say they are older than they are? For one of the case studies we might use we set out a scenario whereby a researcher used the Tinder API to access gender, sexuality, location data (something we acknowledge may not be possible). How do you know whether this data includes children? If the social media company don't care about this, should you? I suspect such a study would be further complicated by men posing as women (or vice versa). In any case, this one's a bit fraught ethically….
This is just a glimpse of some of the topics we discussed. It's certainly an area that seems to divide opinion with some in the room feeling that consent was needed for everything, whilst others were comfortable in making use of any public social media update. What was missing of course was the voice of those who are subject to the research. To hear that you should read NatCen's excellent report on users' views.
I'll hopefully report on the tangible outcome in due course in whatever form it takes.
Further reading:
Ethical decision-making and Internet research (Association of Internet Researchers – 2012 version)
Ethical considerations for internet research (University of Stirling 2010)
Ethics Guidelines for Internet-mediated Research (British Sociological Society 2013)
Ethics Resource Guide (Cosmos project)
Research using Social Media; Users' Views (NatCen 2014)
Who cares? Practical ethics and the problem of underage users on social networking sites
Using Twitter as a data source: An overview of current social media research tools
How to cite Social Media (APA style)