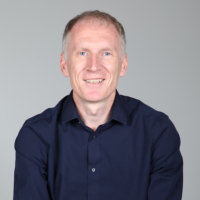 smARTplaces toolkit published
---
Researchers at the Birmingham Centre for Media and Cultural Research have published a cultural policy 'toolkit' as part of their evaluation of the four-year, European smARTplaces project.
The toolkit offers a series of reflections and conversations about the role that digital technologies play in supporting the development of audiences for cultural institutions.
The smARTplaces project ran from 2016 to 2020 with Birmingham City University having a key role as project evaluator. The project involved seven cultural institutions from seven countries and played host to a range of cultural events, exhibitions and conferences.
For BCU, the project was led by Professor Paul Long until November 2019 and then by Dr Dave Harte. Dave said:
"The toolkit is an important public outcome of the project. We hope that others who wish to undertake these kinds of projects, as well as those who fund them, will learn from what smARTplaces has achieved.
"We decided that the toolkit should pose a series of critical questions about the role that digital technology plays in connecting audiences to culture. Obviously, the impact of Covid-19 on the cultural sector has made a consideration of the digital even more critical for cultural institutions. We don't have any simple recipes for success but the toolkit does offer some insightful reflections that others may learn from."
The project finishes at the end of July and the research team, which includes Dr Jerome Turner, hope to publish a book in due course, along with Professor Long, on 'European Cultural Policy in Practice'.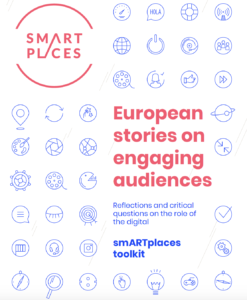 The toolkit is called 'European stories on engaging audiences: reflections and critical questions on the role of the digital' and is available for download.
The project was led by Dortmunder U, Germany. The other partners were: Oulu University of Applied Sciences, Finland; National Museum of Liechtenstein, Vaduz; Van Abbemuseum, Eindhoven, Netherlands; ZKM Karlsruhe Centre for Art and Media, Karlsruhe, Germany; Azkuna Zentroa, Bilbao, Spain; Etopia Centre for Art and Technology, Zaragoza, Spain; Musée de Picardie, Amiens, France.
smARTplaces was co-funded by the Creative Europe Programme of the European Union.