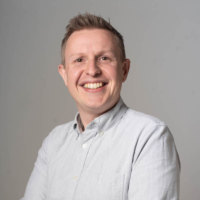 Screen Cultures at Cult Cinema and Technological Change
---
Oliver Carter and John Mercer recently presented papers at the Cult Cinema and Technological Change conference hosted by Aberyswyth University.
The abstracts for their papers are as follows:
Informal Enterprises in the Alternative Economy of European Cult Cinema Fan Production

Dr. Oliver Carter, Birmingham Centre for Media and Cultural Research, Birmingham City University.
This paper considers how European cult cinema fandom can be understood as an 'alternative economy' of fan production in which fans produce and distribute artefacts and commodities for consumption.  I argue that, in this alternative economy, fans are 'creative' workers using digital technologies to produce artefacts that are exchanged as gifts or commodities; this practice relating to repertoires of professionalism.  To illustrate this, I focus on how fans of European cult cinema are using the World Wide Web to start online fan enterprises, or, as I describe them 'informal enterprises.  'Informal enterprises' are unregistered companies that distribute produced fan produced artefacts as commodities.  Their proprietors have set up these businesses informally, not appearing to be registered on Companies House or formed using enterprise grants.  Colin Williams (2006) refers to such enterprises as "off the books" businesses where earnings are not declared, stating that this is how many new companies start before they become fully legitimate, or formal.
Drawing on interviews with owners of online fan enterprises, virtual ethnography and my own fan practices as autoethnography, I consider how the online environment presents opportunities for informal enterprise.  I focus on how fan producers build informal online enterprises using online 'demand and supply' services such as Kickstarter, Spreadshirt and Lulu to make fan production more sustainable and less economically risky. I use three examples of European cult cinema informal enterprise, T-Shirt production, fan publishing and crowdfunded fan production, to show how these fan enterprises are part-time operations run outside of full-time occupations, but have an economic benefit. Conclusions are made on how the online environment can help to nurture fan enterprise and allow fans to commodify their production.
The Secret History: Sexual Representations, 'Personal' Archives, Consumption and Reception in Britain
John Mercer, Birmingham Centre for Media and Cultural Research, Birmingham City University, UK.
Oliver Carter and John Mercer from Birmingham City University and Sharif Mowlabocus of University of Sussex have acquired the personal video and film archive of an important anti-censorship activist who was the founder of a campaigning group during the 1960s, 70s and 80s in Britain. This is a very particular type of archive in that the texts are ostensibly gay male pornographic materials.
Plans are now in place to make the archive available for scholarly use. This is an extremely important resource for anyone interested in British attitudes and wider debates around sexual representation, the definition of obscenity and the anti-censorship campaigns of the 1960s, 70s and 80s. It not only provides documentary evidence of some of the specific materials that anti-censorship activists were concerned with defending (especially as they relate to the status of homosexuality during the period) but also acts as a valuable historical document of the private practices of collecting and curating materials deemed obscene in wider culture and the restrictive and clandestine contexts in which such activities out of necessity were transacted.
The work of making this very private archive accessible as a resource for researchers presents a number of issues relating to what constitutes an archive and the potentials and pitfalls of archives of sexual representations.  In this paper I will outline some of the issues that are at stake and explore the distinctions and contradictions of the public and the private when thinking about this kind of material.