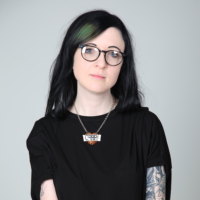 RubberDoll and the Queer art of Failure, AAG 2016, San Francisco
---
In March I travelled to San Francisco to present my research paper 'RubberDoll and the Queer art of Failure' at the Association of American Geographers Annual Meeting. My paper was part of the panel sessions called Sex in the City: Reactionism, Resistance and Revolt (#geosex16). There were five sessions over two days covering a range of topics relating to sex work, sexuality, identity and policy, all informed by (human) geography and cultural studies. Importantly sex workers were actively part of the panel sessions and discussions.
The sessions brought together early career researchers, sex workers, sex worker academics, PhD researchers and established academics. The range of papers and the inclusivity of topics, people and themes made the whole Geosex16 experience extremely lively, immersive and politically significant. I really enjoyed hearing critical perspectives on sex work experiences, the political ramifications of censorship, and the importance of carving out space for a range of sexualities, identities and experiences to exist. These accounts have added to my commitment to supporting sex workers rights, but also in developing debates, theory and methods around identity politics, alternative sexualities and women's entrepreneurship in the kink, porn and sex industries.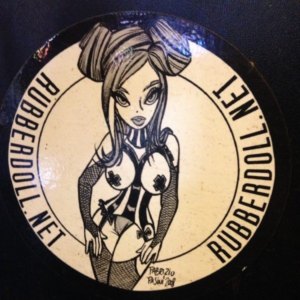 At the AAG, my paper examined RubberDoll, who is a fetish model, performer and dancer based in Florida. Through exploring RubberDoll (her performance repertoire, self-management and her sexual desires), the paper argued that alternative femininities should be valued as socially and politically significant, because women like RubberDoll are actively producing alternative routes to success. This idea of success connects to employment, creativity and the carving out of space for her femininity and sexual identity to exist in her own terms. This is particularly important as women like RubberDoll are often dismissed as dangerous and failing femininity, but also seen as lacking value because of their life choices and sexual identity. The paper drew upon aspects of The Queer Art of Failure (2011) by Jack Halberstam, and artistic gendered activism to critique RubberDoll, specifically what can be learnt from RubberDoll's own words, her entrepreneurial empire and performance art. The paper argued that RubberDoll's entrepreneurial skills and self-management of her own kinky-latex empire, are important factors to consider when re-examining the gendered and political significance of alternative femininities. The paper explored how entrepreneurship – in this context – is not just a positive and creative means to support alternative pathways to employment, but it can also be considered as counter public.
The response to the paper was fantastic, and this has led to an application for a BA/Leverhulme Small Research Grant for a symposium on Kinktrepenureship, a term that I have devised and want to explore, as it is an area that is underdeveloped in entrepreneurship literature. 'Kink' is a term that can be used to describe some alternative or unconventional sexualities and desires, but is specifically applied to practices within the BDSM (Bondage, Discipline, Sadism, Masochism) and fetish community (i.e. preference for wearing rubber / latex, domination and submission, rope bondage, and breath play, etc.).
The AAG we saw a keynote delivered by Professor Judith Butler, who has been influential in gender studies, gender research, and queer and literary theory. Butler discussed 'Demography in the Ethics of Non-Violence,' which is really apt and timely in the context of #BlackLivesMatter and the problematic socio-political rhetoric's around race, terrorism and Othering. During the conference the Geosex16 group also went on a trip to the Kink.com porn studios (Armory Studios) which is based in San Francisco. As Kink.com's mission is to demystify and celebrate alternative sexualities (i.e. BDSM, kink, queer porn, etc.) the tour of the sets and building also opened space for discussions around sex work and sexuality. Our tour guide was Ruckus, one of the adult models and performer at Kink.com. We explored the facilities, sets and storage areas, for a chance to see 'behind the scenes' of a working porn studio. One of the buildings attached to the facility is rented out by Kink.com to farmers markets, roller derby bouts, for New Year's parties, and other non-kink / non-porn events. The diversity and open ethos found in San Francisco is really quite special and is tied to a specific socio-political history that not many cities offer, as outlined in the GLBT History Museum in the Castro area of San Francisco. The city still offers a space for acceptance, particularly for alternative sexualities and lifestyles that can still be stigmatised and marginalized.
To read more about the papers presented at the Geosex16 sessions at the conference, please visit Dr Emily Coopers blog. There are five posts overall detailing all sessions and papers: https://ecooper2site.wordpress.com/2016/04/21/sex-in-the-city-reactionism-resistance-and-revolt-aag-geosex16-sessions-in-san-francisco-marchapril-2016-post-15-session-i/. You can also explore themes and responses on Twitter via the hashtags #geosex16 #geosex2016.