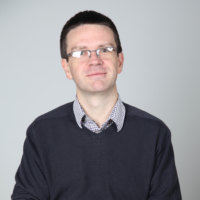 MeCCSA Brighton 2020 Conference
---
The annual MeCCSA conference this year covered numerous topics, although the problem of accepting such a wide-ranging series of papers is that this means multiple parallel presentation sessions and delegates left with tough choices. I veered towards the news and journalism sessions where possible, but also found presentations on popular culture interesting (Luther and 'colourblind' casting; Czech female protagonists in crime drama; Doctor Who paratexts on science), the kind of thought provoking analysis that will be useful in teaching as much as research. Climate change/protest and its related media was also a strong feature (including a keynote from Professor Trine Syvertsen on media's representation of 'digital detox').
Standout sessions included:
Dave Harte's insight into mainstream news media's efforts to get back into the 'banal' space of Greggs pasty news
Ivor Gaber's discussion of the 'strategic lying' used by political parties during the UK general election, and how it proved to work. Particularly interesting here was a theory that Boris Johnson claimed to paint buses on wine cases so that Google searches would provide that story rather than other more damaging Boris/bus stories.
Paul Reilly's exploration of 'peacebuilding' websites, and their success or otherwise – "online platforms are amplifying polarisation but not causing it".
Luca Antilli's presentation from OCFOM, drawing attention to increasing mobile trends: smartphone-only internet access is most prevalent in 16-24 year olds; smartphones are still limited for those attempting complex jobs such as creating CVs, and limited by data allowance, leading to people rushing jobs; a high number of 11 year olds have their own phone, making me feel slightly better about a decision to buy one for my son recently. Particularly revealing here were longitudinal videos from those 'members of the public' internet naysayers who later of course found it instrumental in their everyday lives and work.
César Jiménez-Martínez's study of the role of digital media in the rise of 'new' nationalism, and his call to be aware of and wary of banal, everyday nationalism just as much as extreme nationalism.
It was also very useful to meet with members of the relatively new Local And Community Media Network, run by Rachel Matthews, and with the opportunity to shake hands with David Baines who had helped argue for more of the audience research into hyperlocal media that I ended up doing during my PhD. More news regarding that network will surely follow this year as it progresses.
My own presentation entitled 'A printout of a screenshot of a local Facebook Page in a charity shop: Audience innovation and kludge in UK hyperlocal media' went well, with some interesting discussion and food for thought for all of us in the Media Audiences panel. As a bonus, I was also able to draw on some of my current survey work on the Archers, during a roundtable discussion on 'Sound, Music, Space and Place', giving me motivation to continue my work there and finish my article.