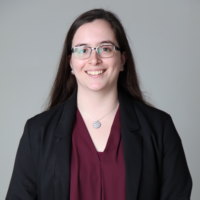 Hallyu! The Korean Wave at the V&A
---
Three BCMCR researchers recently visited Hallyu! The Korean Wave at the V&A. Two of us (Hazel and Charlotte) have an interest in Asian television, and we are part of the supervisory team for Sharon's PhD work about K-pop fandom. Sharon's non-academic life is in the museum world, so our interest in the exhibition was as much about selection and presentation as it was about the exhibits themselves.
This blog post collects our individual responses to the exhibition, written independently after a confab and debrief in the days following our visit.
Sharon Kong-Perring
Imagine walking into a large room divided up into different sections, filled with all things Korean art, drama, music, fashion, and food. Sounds like a paradise! Now imagine all those things, but with "Gangnam Style" blasting on a loop continuously for several hours. Still enjoyable, but with a heavy dose of percussive intervention that seems to, somehow, serve as metaphor for the repeated crescendos of South Korea's success in the popular culture industries.
Hallyu, The Korean Wave, an exhibition mounted by the Victoria & Albert Museum supported by the South Korean Ministry of Culture, Sports, and Tourism, Genesis, the Bagri Foundation, LG Electronics, and Netmarble, aims to offer context to these Korean soft power exports, situating South Korea's continuous modern success in its larger historiography.
At the top of the exhibition, (after watching a life-sized screen of Psy dancing the famous "horse dance") visitors are confronted with a large space filled with historical material that contextualizes South Korea's history as one of imperialism (as the colonized) and division (an effect of the Korean War) which fueled a uniquely competitive and redemptive societal mentality that drives the globalization and industries South Korea is famous for today. While this historical context, and the material history it included—early cultural heritage materials, juxtaposing regional propaganda, and early technologies to come out of the country to name a few—did a thorough job of laying the foundations of Korea's history, the context is lost in an attempt to compartmentalize different genres of the Korean Wave, thereafter.
Covering the areas of film/television, music, beauty, art, and fashion, each subsection of the exhibition seemed to exist in its own vacuum of history. Each gallery informed the visitor, via panels and labels, the history of each industry, chronicling that genre's contribution to the Hallyu Wave. However, there was very little connection between the larger history as established in the first section of the exhibit with any of the genres, nor how the genres have developed while working with and moving through one another. Rather each genre was its own independent show of fannish artifacts which visitors could pilgrimage to.
There were some minor throughlines, though tenuous at best. The closest the exhibition came to acknowledging that some of these industries work in tandem was within the fashion and K-Pop/music sections. As idols must be, for the most part, clothed, the exhibit took the opportunity here to discuss how the K-Pop idol industry has increasingly chosen to engage with Korean traditional elements in their clothing or work with Korean designers. This was a very small connection, however, as the Korean fashion section focused on other costumes and outfits from idols that had nothing to do with Koreanness but again served as a fannish artifact. One particular set of costumes from group ATEEZ was interpretively utilized as connective tissue with British history, claiming that the pieces drew inspiration from British punk aesthetics. This was perhaps to establish why this exhibition belonged at the Victoria & Albert in particular.
It would not be a flashy presentation of South Korean soft power without an extremely engaging exhibit interactive, and here is where the installation excelled. Prompted to embody the skill levels of either a trainee, a rookie (newly debuted idol), or an idol, visitors stepped into a camera-filled box to learn choreography which was filmed and then inserted into a larger archive of previous visitors' dancing. These micro-dances were projected onto the walls of the exhibition, giving the visitor a real sense of what it must be like to have images of oneself plastered everywhere, embodying an idol experience in more ways than one.
As an aca-fan, the experience of this exhibition left me a bit whiplashed. As an "academic" and museum curator, I felt as if the "big idea' (museum jargon for the central thesis of the piece) did not carry through to most aspects of the exhibition, therefore I was disappointed by its takeaways, or lack thereof. However, as a fan, I was delighted by the inclusion of my favorite group (ATEEZ), took copious photos for my fellow K-Drama fans so that I could contribute to digital fan archives on social media (a fan-tastic pastime, I assure you), and readily purchased fan souvenirs… of course, to study Hallyu's material culture—for the sake of knowledge and whatnot.
Charlotte Stevens
The Hallyu! exhibition promises to provide history and context for the 'wave' of (South) Korean popular culture which started in the early 1990s, following democratisation of South Korea in the late 1980s (a fact acknowledged in the exhibition). The exhibition opens with Psy's 2012 viral hit 'Gangnam Style' and a range of tribute/parody clips in a video wall. This is followed by a pair of photographs of Gangnam: one from 1978 when it was farmland and the other showing today's neon-drenched and undeniably urban Seoul neighbourhood. This seems to encompass Hallyu!'s argument – Korean popular culture went from underdeveloped to cosmopolitan in a very short period – but it is an argument that itself feels underdeveloped.
The most striking part of the exhibition, for me, was the inclusion of Nam June Paik's 1986 installation Mirage Stage. It's a physically imposing piece, and is one that I had studied as an undergraduate. It invites a range of interpretations: a representation of mass broadcasting, many televisions repeating a limited number of messages, the older TV cabinets suggesting a historical view of television, the scale of the piece resembling an altar, etc. On reflection it's a puzzling inclusion, or rather one that seems to sum up the slightly unfocused mood of the whole experience: Paik was indeed a Korean-born artist, and the piece is certainly related to television, but it feels like the inclusion is instrumental. At this stage of his career, Paik had just returned to Korea after over 30 years abroad, and Hallyu! appears to argue that this cycle of his work is at the start of Korean cultural expression becoming relevant on a world stage. However, in the exhibition guide a photograph of Mirage Stage is presented in the same double-page spread as a Joseon-era painted screen decorated with bookshelves, leaving the reader with the impression that the connection between the two is that they are both composed of box-like shapes. (The captions explain that the screen is illustrated with books, and that studying often shows up in Korean television dramas; also, Mirage Stage's creator lived through a period of cultural change where television was significant.) Paik's reflections on mass media and connectivity are fascinating in the context of Korean telecommunications successes, but as with a number of other inclusions, I was left wanting a more forceful argument about why and how the pieces were selected.
This leads to a question of audience, and not just because of the current BCMCR theme: who is this exhibition for? Who does it imagine its audience to be? It feels aimed at someone who has heard of BTS, and film/tv properties that had Oscar buzz, cult status, and/or virality, and is interested in getting a broader view Korean popular culture. Accordingly, Parasite (Bong Joon-ho, 2019), Oldboy (Park Chan-wook, 2013), and Squid Game (Netflix, 2021) are given prominence, but this leads to juxtapositions that open up more questions than are answered. Squid Game costumes are displayed next to one piece from the sageuk (historical drama) Love in the Moonlight (KBS, 2016). From a television studies perspective I would have loved to have more reflection on the ecologies of Korean television dramas: how is it that a national broadcaster (KBS, which stands for Korean Broadcasting Service) and international streaming service (Netflix) are both producing and releasing television in Korean, and to what extent do their markets (and audiences!) overlap?
There is an interesting tension here between showing a flourishing of popular culture outputs in a relatively small time frame, and attempting to capture an entire country's cultural production in a single exhibition no matter the volume of material. There is also a useful lesson in articulating what I want from an exhibition: to feel flattered when I have some knowledge about the topic, and to feel that I have been offered a compelling argument about the material collected and contextualised in the museum space.
Hazel Collie
I was very aware before, during and after our trip to the Hallyu, The Korean Wave exhibition that I was the outlier of the group. I've nibbled round the edges of K Drama through television viewing with Charlotte (remotely) during the Covid pandemic and am vaguely aware of K Pop through my children and through Sharon's encyclopaedic knowledge. I'm not a complete 'noob', but I'd describe myself as a casual consumer and recognise that I typically access South Korean popular culture through the recommendations of others. Charlotte raises the question of audience, and in relation to our museum trip posse this is an interesting observation. In my limited knowledge, but interest in knowing more, about Korean popular culture and its influence I may be the imagined audience member the exhibition organisers had in mind. Even so, my initial feeling on leaving the exhibition was that I hadn't learnt that much. Although I will admit that my mind was, and continues to be, blown by the discovery that some K Pop bands have both physical and virtual idols.
The historical context provided at the beginning was a strength of the exhibition. There was real care to give a detailed historical context from which I was able to make connections between snippets of historical information that I had picked up elsewhere. In an academic moment where conversations around decolonising the curriculum are important, it was pleasing to see the country's history presented from a Korean perspective and embedded in an exhibition on popular culture. Having very much enjoyed the Korean adaptation of Life on Mars (OCN, 2018), I found particular interest in the section on the 80s and the Seoul Olympics, enjoying some of the detail it retrospectively filled in for me on the historical moment of the show.
Beyond this opening, I didn't feel the same attention to detail and context in the remainder of the exhibition. Without Sharon and Charlotte as my tour guides for the day, I would have struggled to make sense of some of the exhibits. Even in the television section, where I do have a little more experience to draw upon, it seemed that some texts had been gathered together without articulating what connects them, contextualising the industry's past, present or future or, most pertinently, thinking about their influence. For me, this was the most glaring omission in an exhibition called Hallyu, and particularly one which claimed to explore "its global impact on the creative industries of cinema, drama, music, fandom, beauty and fashion". The influence of Korean popular culture globally was conspicuous by its absence, and where it was included (for example, in adaptations of My Sassy Girl [Kwak Jae-yong, 2001]) the narrative around influence wasn't particularly clear.
These were my thoughts as I walked through the Hallyu rooms. As I moved through other parts of the museum, my feelings about Hallyu, The Korean Wave changed slightly. Yes, it felt that there was an effort to cover breadth at the expense of depth In the exhibition. The permanent Korean exhibition is housed in a few metres of corridor space, displaying a seemingly unconnected collection of Korean art and everyday objects and hats, along with vague dating information pointing to the "Joseon Dynasty", a time frame which spans over 500 years. Set against this, the Hallyu exhibition began to look far richer in terms of detail, content and context and attention to thematic grouping. While imperfect, it perhaps points to a more dynamic future for traditional British museums' presentation of culture.