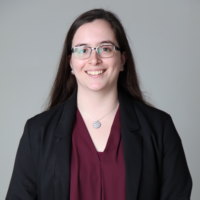 Games, Britishness, and MA/MSc teaching in Austria
---
In late October and early November 2018, Nick Webber and I participated in an Erasmus teaching mobility to Alpen-Adria Universität, Klagenfurt, Austria. This involved a one-week trip to the university, in which we collaborated with colleague Felix Schniz to deliver a module on British Video Games, as part of their MA/MSc in Game Studies and Engineering, now in its second year. This mobility arose out of an ongoing relationship with colleagues at Alpen-Adria, fostered originally through networking at conferences, and through a research visit by Dr René Schallegger to BCU in the first semester of 2016.
Our principal objective in the mobility was to develop some focused teaching material out of both of our research, bringing together work around national cultural identity and specific kinds of fan practice. In so doing, we hoped to share approaches with colleagues at Alpen-Adria, to offer specific kinds of expertise to the students on the programme, and to create curriculum which could be deployed at BCU on our return, as part of the development of a postgraduate programme in Game Culture.
Our core teaching activity focused around a series of lectures and workshops which sought to understand British video games as an idea (Are there such things? If so, what are they?), to help students understand how cultural policy functions to shape and define this space, to explore how fans engage with these ideas, and finally to directly experience and reflect on how Britishness might be articulated by such games. Alongside presentation and discussion, we encouraged the students to use tools like the BFI's Cultural Test for Video Games and game mock-ups to develop their thinking. They researched and explored a range of fan communities responding to different media forms, in order to appreciate the specificities of responses to video games of this kind. We ended with an EduLARP, an innovation from Felix in which we took the students to an island in a lake, to recreate something of the way in which games like Dear Esther communicate identity through landscape.
Alongside this, we ran two additional workshops, one focused around the relationship between board games and history (which we will reprise for BCMCR's History, Heritage and Archives group), and one focused around PhD studies in video games, aimed both at Masters students and at existing PhD students at Alpen-Adria.
Both of us found the visit of significant value, and a very positive experience. Not only was the teaching enjoyable, but our hosts were attentive and excellent, ensuring we were kept as occupied as we wanted to be during downtime, with trips to local cultural sites and with evening gaming sessions. Such careful hosting seems centrally important to a successful visit; it is both enjoyable but also vital in reinforcing the relationships on which such visits depend.
Some significant future plans have emerged from the visit, and we expect the relationship with Alpen-Adria to continue to flourish. We have agreed to work together to revive a video games conference in which we had some previous involvement but which is presently moribund. We also agreed to develop plans for some collaborative research work. Finally, of course, we intend to continue to develop this line of teaching, both for programmes here at BCU but also in pursuit of further partnership work with Alpen-Adria. We look forward to hosting Felix and René for a return visit at some point in the next few years.