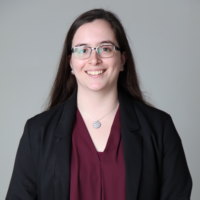 New Interest: Chinese Tomb Raiding Television Adaptations
---
This blog post text is my script for last week's Arts, Design and Media REF celebration. I was invited as someone whose work was returned to the REF for the first time, and asked to speak for two minutes about my next project.
My REF-submitted work was fandom studies, but I recently completed a book chapter exploiting a new interest in Chinese streaming television that teases out the implications of localising genre tropes.
The Daomu Biji franchise – about a guy following his grandfather's tomb raiding notes – are incredibly popular, with the books topping Chinese sales lists. Over 300 episodes of television adaptations and spin-offs have been produced since the first, The Lost Tomb, was released in 2015 on the streaming platform iQIYI. Unlike the familiar colonial-imperialist tropes of Western tomb-raiding properties, in which exotic 'oriental' spaces are a stage for white Western exploration, on the surface Daomu Biji shows Chinese characters exploring sites of Chinese tangible cultural heritage and resisting the sale of antiquities to foreign buyers.
This franchise is a localisation of Victorian pulp literature, iterated through Hollywood blockbusters and videogames, which presents and attempts to subvert imperialist tropes through a series of disavowals. For example, tomb traps show off the ingenuity of ancient people whose descendants exist within PRC borders, or just beyond them, in an affirmation of ethnic diversity within a Han-dominant sense of nation. Also, the supernatural in Chinese TV is discouraged, so the ghosts and zombies are present all have scientific explanations. The obligation to model 'correct' behaviour leads to the tomb raiders explaining that their interest is in the preservation of antiquities, even as they dynamite a tomb to escape the aforementioned plausible mutant tomb critters.
The franchise also models committed friendship between men. They skirting a homoerotic line in narrative and in marketing to appeal to slash and danmei (boys love) fans while serving up masculine adventure stories. This is subtler than offering a paper-mache zombie, or having protagonists declare they are consultants and not looters, but is revealing in how Daomu Biji appeals to different audiences.
This work will be a springboard into further research, including an AHRC bid in progress on transcultural streaming television.