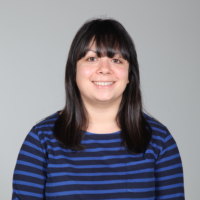 Creative Labour Process Group at Goldsmiths
---
On January 13th I went to Goldsmiths for a symposium on creative labour called 'Concepts and Methods in a Cross-Sectoral Frame'. This was the second event by the Creative Labour Process Group which is organised by Angela McRobbie and colleagues at Goldsmiths. The symposium was well attended by academics in the field and there was some stimulating discussion throughout the afternoon.
The focus on methods and concepts is particularly timely for me as I am currently working on my methodology in my PhD. I was disappointed to hear that Georgina Born's keynote was cancelled at short notice but her replacement, Don Slater from LSE, was excellent. In his project with Jo Entwistle and Mona Sloan, called configuring light, the aim is to integrate the social within lighting design practices. They are working with Derby Council on lighting in its town centre, and the argument of Don and the project team is that social knowledge is crucial for design. He talked briefly about expertise, especially the reliance on scientific knowledge for legitimising expertise and knowledge in lighting design practices, which overlooks the importance of social factors too. Expertise is an important part of my PhD, and it was interesting to see expertise being questioned and unpicked in other work, which needs to be done more often.
Angela McRobbie talked earlier in the day about methodological issues in her research on the fashion industry. She talked about how she 'abandoned theory in the pursuit of research' when she interviewed fashion designers in London and Berlin, but pointed out problems with accessing participants, and the impact of technology on the proliferation of secondary research material. She used the example of the film 'Dior and I' as an example of a rich ethnography that an academic researcher would not be able to produce. It provides insights that make interviews look thin. She likened Dior and I to Howard Becker's Art Worlds, as it highlights the collaborative nature of the fashion industry. However, while the film does provide a rich insight, it comes with the editorial constraints of the film industry. She finished by suggesting that researchers in the cultural industries can mitigate the problems and constraints of access by carrying out more collaborative work.
This was a feature of Carolina Bandinelli's PhD research on social and cultural entrepreneurs in London and Milan. She carried out an 18 month ethnography and highlighted her problems too with the uncertainty of the field of social and cultural entrepreneurs, and how collaborating with a participant meant that she was becoming a participant in her own research. I think in research the position of the researcher is crucial, and it is important that this is acknowledged in any discussion of method. Carolina became a practitioner too in the field she is studying, which is similar to my own position as a social media practitioner studying social media and this is something I'm thinking through at the moment as I write my method.
Earlier in the day Keith Negus presented his research on musicians. He didn't have any concrete insights yet, but he found there is a great deal of mutual support between musicians, which is an emerging theme in my own research on artists. This was followed by three papers on data-related research. First, Nicola Searle talked about IP in the creative industries and issues with researching it. Cath Sleeman from NESTA discussed their work on data visualisations, with a particularly interesting example of the 'off-screen talent network' at the BBC. Finally Mark Taylor presented initial insights from the Panic! social mobility in the arts project. While the analysis is in the very early stages, there are suggestions from the research that there is an 'ideology of talent' among those in good jobs, who believe that career progression is meritocratic, whereas those still working their way up believe that success in the creative industries also depends on 'who you know'.
It was an interesting symposium overall with much food for thought, and it was useful that many of the methodological questions and problems in my own research were also discussed here.