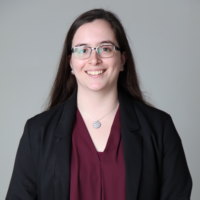 Conference attendance update
---
This month we (Hazel Collie and I) attended an ESRC-funded conference Towards Diversity, Equality and Sustainability in Streaming: Korean media in the UK and British media in Korea on 11 Feb 2023. Unfortunately we missed the first day of the conference (10 Feb) due to UCU industrial action. This meant we saw one keynote, and two panels of two papers each, but missed out on the previous day which looked fantastic. I understand that the conference proceedings will be published as an edited collection, and I look forward to engaging with work from that first day's presentations.
We had a number of motives for attending this conference:
The BCMCR Audience theme, as translation implicitly implies an audience for whom work is translated,
A general interest in Korean media, both personally, and as something we've added into teaching, and
Supporting our PhD student in presenting thesis work to an audience that includes scholars based in Korea, to get valuable feedback from that perspective.
It was valuable to see how translation studies thinks of television, and indeed fandom, when viewed through EDI and sustainability frames. The focus of this second day of the conference was on Korean media in the UK: reception of different texts, analysis of distribution, and contexts for consumption. We saw the following presentations, which were a mix of newer projects and reflections on longer-term projects, listed in order of presentation:
Jinhee Choi on girlhood as its own separate category of being, rather than as prelude to womanhood.
Chi-Yun Shin looking at a history of cult/indie distribution for 'extreme' Korean films.
Jonathan Evans on sustainability of streaming and archives, thinking of sustainability in economic, social, and environmental terms.
Zoë Shacklock on how Netflix algorithms learn and reinforce a user's interest in Korean television.
Sharon Kong-Perring presenting part of her PhD research about K-pop, looking at fan responses to a UK-based Idol group.