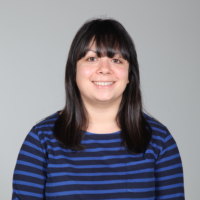 CAMEo Conference, 5-6 September 2019
---
The annual conference held by CAMEo (Institute for Cultural and Media Economies) at the University of Leicester brings together academics from around the world researching all aspects of creative industries and cultural policy. Myself and fellow Creative Industries Cluster member Annette Naudin were invited to speak this year and we both presented work on craft, based on work to be featured in our upcoming edited collection Craft Entrepreneurship (Rowman & Littlefield, 2020). My work also stems from my AHRC Innovation Fellowship work on diversity and expertise development in craft, more on that here.
Mark Banks of CAMEo opened the conference with an overview of the current challenges and opportunities for research. He raised concerns about economic stagnation and ecological crises which, currently, the creative economy is blind to because of power and vested interests. He argued that the future is receding into the now, and thus creative economy possibilities are narrowing, not expanding. Banks argued that as researchers we need to move past prescribed notions of culture – new creative economy imaginaries are needed in order to re-world, or re-future, the creative economy. Dr Kim Marie-Spence of Southampton Solent raised the important point in a Tweet about considering the Global South:
Impressed by the academic call to arms by @MarkOliverBanks regarding the sustainability & future-ing of creative economies; and need to look at justice & politics. I wld add history esp re (diversity of) experiences of the Global South w/in global cultural economy #CAMEo2019

— Kim-Marie Spence (@endzoftheearth) September 5, 2019

There were so many great panels and great people who presented throughout the conference, but for the interests of brevity I am going to focus on the craft panels only, as these are the most relevant to my research interests.

The first craft panel featured Annette Naudin, Julia Bennett of Crafts Council UK and Kieran Phelan presenting his work on Harris Tweed. Julia, also presenting work from her chapter for Craft Entrepreneurship, talked about craft as an alternative conception of growth and entrepreneurship in the creative economy. She asked if craft could be a way of re-imagining and re-futuring the creative economy. Annette presented her research on established crafts women and their career experiences. She revealed the constant challenge for these women to gain regular work and recognition, and questioned the extent to which craft work is fulfilling for them. It seemed as if they are losing hope in the possibility of a successful craft career. Finally Kieran Phelan revealed his experiences during fieldwork with weavers for Harris Tweed, highlighting the juxtaposition between the 'luxury' brand of Harris Tweed and the precarious and sometimes isolating experiences of the weavers based in the Outer Hebrides of Scotland.

The second craft panel of the conference featured Susan Luckman, George Morgan and Stephanie Taylor. Susan presented her work on the Crafting Self project, highlighting how makers in Australia promote themselves. She argued that makers are increasingly concerned with sustainability, and there is a tendency to create a separate business 'brand' from the individual. George Morgan talked about his work on labile labour and the precarious, entrepreneurial craft worker. He described the portfolio nature of working which characterises the 'hyphenated career' of craft workers. Stephanie Taylor drew on her psycho social perspective to highlight how craft and art work is associated with obsessive, individualised work, which is in conflict with women being other-directed. Craft in particular as often been associated with a more amateurised practice or with health and wellbeing benefits, what Stephanie termed 'therapeutic utility'. Therefore art and craft is often subsumed to utility as justification for women to engage in this work. She asked, does the pressure to justify creativity for women take over the specialness of art and making?

On day 2, I presented on the third and final craft panel of the conference with Susan Luckman and Xin Gu. Susan discussed the value of craft skills in the age of climate crisis. She highlighted how craft ultimately produces more stuff in a world which is producing too much. The now defunct website 'regretsy' was presented as an example of seemingly 'useless' crafts contributing to the 'stuff' being made. Xin presented her spatial analysis of craft production in Melbourne, highlighting the relationship between cultural industries and creative manufacturing, leading to crucial new craft processes and innovations. I presented my work on a group of women makers of colour on Instagram, who carry out diversity work to raise awareness of racism in the knitting community and educate others. I argue that this is important work, but it requires the efforts of a dedicated few who do this diversity work in addition to their craft entrepreneurship. You can see my paper and slides here.
This conference has been running for three years and I think this was the best one yet. A great range of panels and papers, and most importantly, a welcoming, friendly and inclusive atmosphere. A huge thanks to the organisers for putting on such a great conference.