The Politics of Expertise in Cultural Labour
---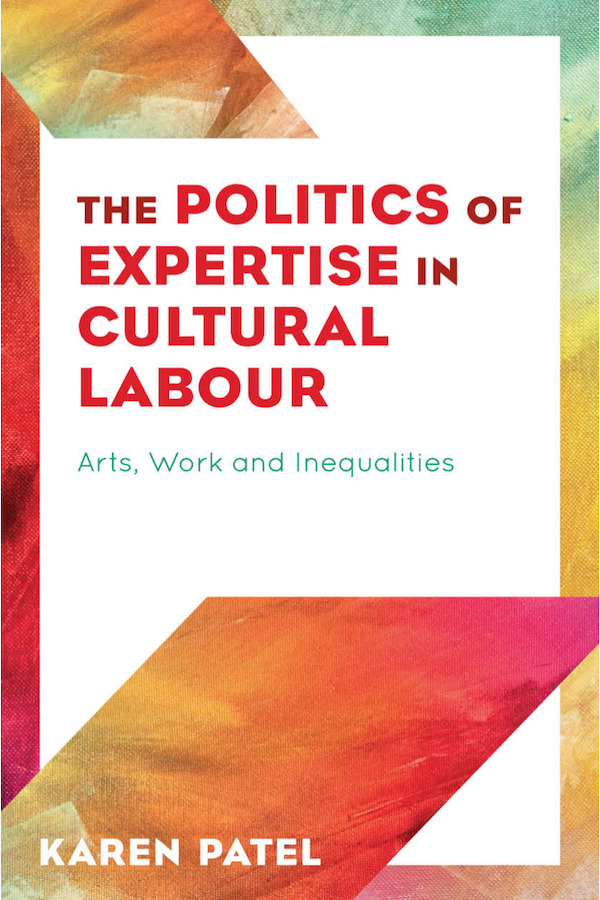 By Karen Patel

About the book
The Politics of Expertise in Cultural Labour: Arts, Work, Inequalities is available to purchase from Rowman & Littlefield International and other booksellers. If you are a BCU staff member or student, it is available to read as an ebook in the BCU library.
The book focuses on expertise in cultural work. The experts in this area are commonly regarded to be art critics, dealers or intermediaries. Why are they considered experts? What about the expertise of the artists or cultural workers themselves?
The book provides a much-needed account of the concept of expertise in cultural work, providing new insights into the individual experiences of cultural workers and the role of social media in their creative practice and development of expertise. It also explores the potential reasons for inequalities in the sector which centre not only on protected characteristics such as class, gender and race, but increasingly the digital divide. Drawing on interviews with cultural workers and an innovative social media analysis, the book highlights the characteristics of aesthetic expertise in production – the practical skills cultural workers hone and deploy over years of training and creative practice. This is a new take on aesthetic expertise, which is traditionally associated with those involved in the judgement of culture, such as critics, dealers and intermediaries.
The book highlights how social media platforms both enable and constrain the development of practical aesthetic expertise, and the platforms' role in the mediation of the cultural object online. Finally, it interrogates the power dimensions of expertise, focusing primarily on gender. Drawing on the work of Pierre Bourdieu, it explores how opportunities to develop aesthetic expertise, and the ability to use social media platforms to signal that expertise, are not available to everyone. In this sense, the book adds new perspectives to the growing body of work on inequalities in the creative and cultural industries, as well as scholarship on social media and creative work. The book concludes with the argument that the term 'expertise' needs to be problematised and reclaimed by those who are not equally represented in the cultural industries, using gender as a case in point.