Short Takes on Alternativity – BCMCR New Thinking #1 2020/21
---
We are pleased to announce the online publication of BCMCR New Thinking #1 for 2020/21, "Short Takes on Alternativity", a 'zine-style publication developed by researchers within BCMCR. "Alternativity" is our research theme for this academic year co-ordinated by Asya Draganova and Charlotte Stevens within the Birmingham Centre for Media and Media and Cultural Research (BCMCR).
As part of this ongoing project, in December 2020 we invited short written pieces that engage with the interpretation and application of the concept of alternativity in relation to a variety of media and cultural fields, experiences, research and creative practices. Involving perspectives from academics, current and former students, and media practitioners, this initiative develops and articulates the richness, breadth and critical potential of the concept of alternativity in relation to resistance, innovation, and transformation.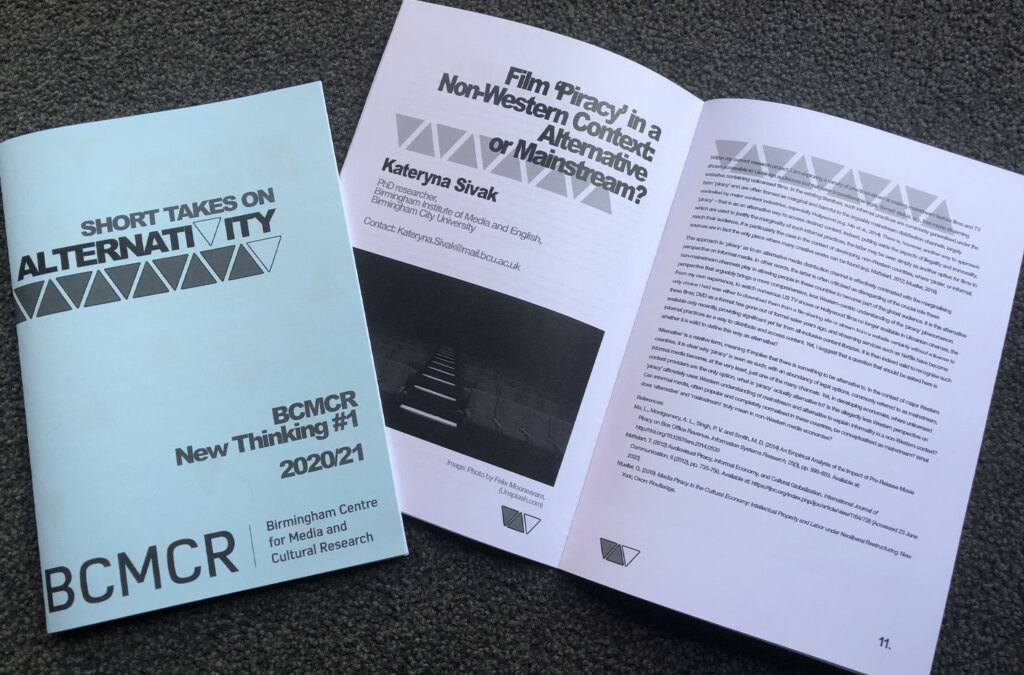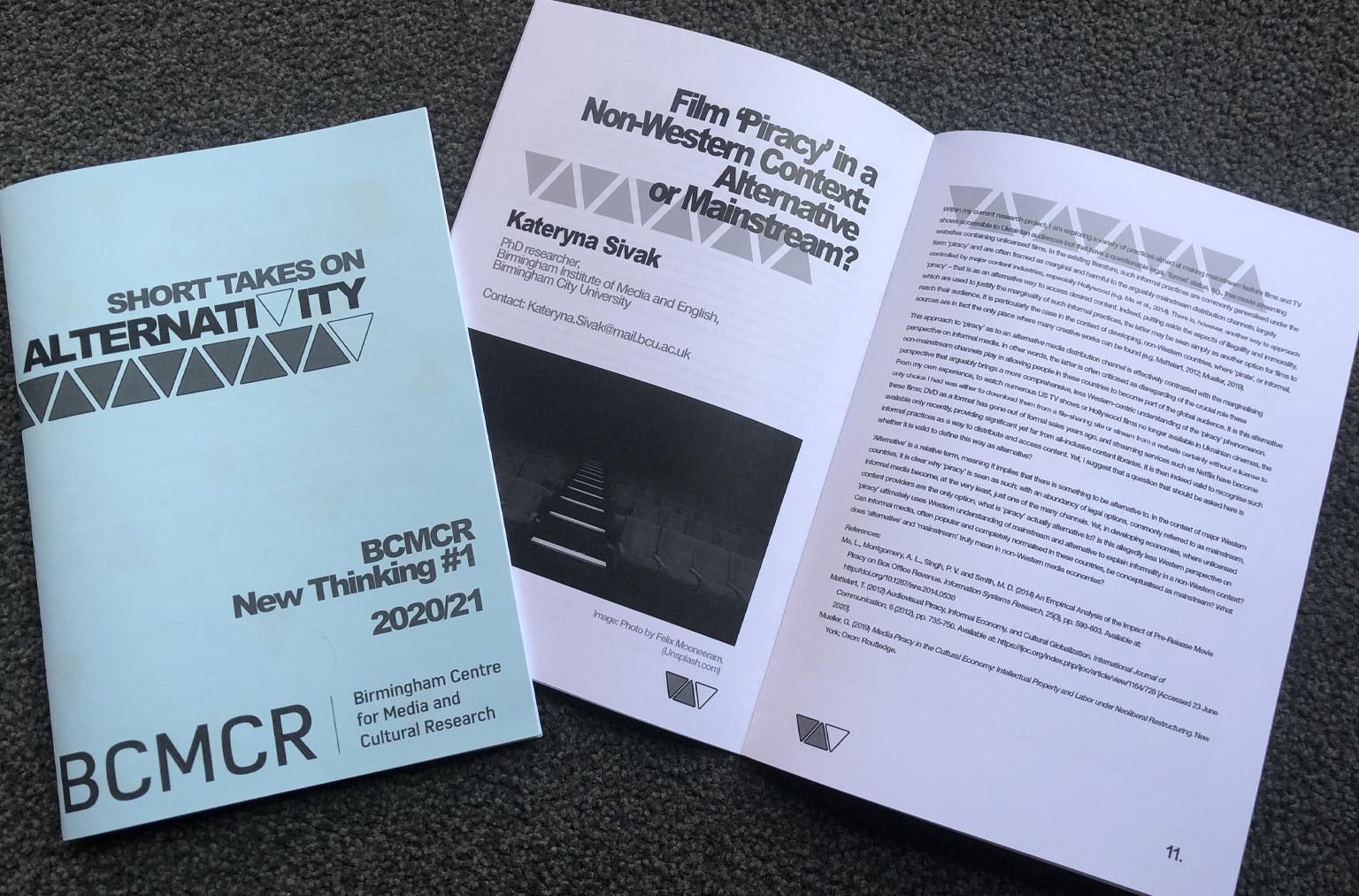 This edition of the BCMCR New Thinking pamphlet series presents a diverse range of topics presented through the critical yet flexible lens of alternativity. These short texts act as provocations for further exploration, capturing the work and ideas that emerge from the project.
You can download a PDF version of this pamphlet here. For more information please email Asya.Draganova@bcu.ac.uk or Charlotte.Stevens@bcu.ac.uk. For more details about the "Alternativity" BCMCR theme, to read related blog posts, to find out how to get involved, please follow this link.
Further opportunities to publish work addressing the "Alternativity" theme will be publicised on the site.
Pamphlet design work by Reuben Mount, MA Media and Cultural Studies 2020/2021.