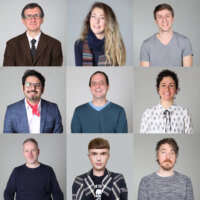 Top TV Award for jazz documentary
---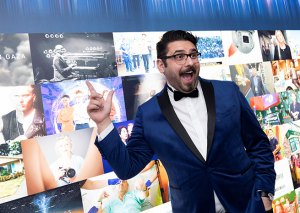 A BBC Four documentary created by BCU Research Fellow Nicolas Pillai has been awarded Best Music Programme at the Broadcast Awards.
Jazz 625 Live: For One Night Only beat strong contenders including Stormzy at Glastonbury and The Brit Awards to claim the title at a ceremony in London on Wednesday 5 February.
The documentary pays tribute to the iconic 1960s BBC Two jazz show of the same name. Broadcast live from the Cheltenham Jazz Festival, the programme featured a house band and special guests including Gregory Porter, Charlie Watts from the Rolling Stones, Joshua Redman, Jacqui Dankworth and Cleo Laine. It also included archive performances from the original series and interviews and features looking back at a classic time in jazz and broadcasting. Clips and music can be found on the BBC website.
The production of the documentary arose from the research project 'Jazz on BBC TV 1960-1969', part of a prestigious ECR Research Leadership Fellowship awarded to Dr Nicolas Pillai by the Arts and Humanities Research Council. The project has been commended for its innovative research methods, including a recreation of a 1960s jazz broadcast filmed at BCU's Parkside Studios.
Pillai, who co-leads BCU's jazz research cluster, said: "This award was a wonderful way to celebrate both the end of my project and a productive collaboration between BCU, Somethin' Else Productions and BBC Four. It demonstrates how successful a documentary can be when it is grounded in new research. It also provides a launchpad for my continuing work with BBC History, BBC Archives and hopefully more adventures in TV production!"
More than 100 industry figures came together to judge the 2020 Awards, which were presented by Harry Hill in a ceremony at Grosvenor House in Mayfair. After whittling down the longlist for each category, a secret ballot took place to determine the winner. The judges were looking for shows that demonstrated originality, insight and great story-telling.
"What BBC Four does best is cater for the passion and obsession of its audiences," said one judge. "This not only had iconic performances but was also an insight into history."
The Somethin' Else team is currently in talks with BBC Four about a new Jazz 625 series and a Facebook group was launched in the wake of the show demanding its return.
Pictured: Nicolas Pillai at the Broadcast Awards