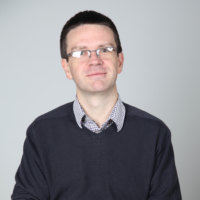 Some notes on running public engagement events, from our Creative Citizens Fair 2015
---
Saturday (June 27th) was the day of our Creative Citizens Fair. As with any event like this, we weren't sure exactly how it would turn out. We had planned to the nth degree, invited, and sold out all our 100 tickets on Eventbrite, but still, you never know until the day.
We needn't have worried.
Minimal teething troubles went largely unnoticed as people were caught up in the buzz of talks, workshops, stalls and generally useful conversations that made up the day. It is all too easy to be involved in research of themes such as creative citizenship without engaging with communities and 'end users' in this way, so it really helps demonstrate and illustrate the value of exploring these areas, and the need for these kinds of events. I'm not even going to mention the word 'impact' (ok so I did).
There's been plenty of feedback about the event that I could share, and we may do an inevitable 'what happened on the day' type post, but I wanted to share a few notes given this was my first time organising such an event. I learned a lot:
Eventbrite is a great way of getting at least an idea of intentions to attend. People will tell you that Eventbrite signups to free events on a Saturday mean nothing, there's no commitment, but when we sold out our 100 tickets with still a week to go, it certainly gave me confidence.
Having said that, use the Eventbrite system to email all attendees in the lead up, to give people the opportunity to unbook tickets and make them free for others if they've decided they can't come. We did this twice in the last week and it led to around20 people cancelling, so others could take their tickets instead.
So how do you get a steady flow of people signing up in the leadup to the event? We had six weeks to organise, so we kept interest going by leaking out blog posts every couple of days, with a new detail – a new speaker, a stallholder, workshop, whatever. It means we could keep the information flowing, and the conversation fresh in people's minds across social media without just saying 'we have an event' i.e. spamming.
Don't expect Twitter and Facebook to do all the donkeywork of getting people to your event, see below. The largest factor on our feedback form for people finding out about our event was 'word of mouth' and 'email'.
Get funding. The event was made possible as part of AHRC's Connected Communities Festival, and their financial support really helped us to get, for example, exactly the right venue, with decent catering.
Leave time for an introduction/mingling / coffee sorting. People take time to walk into a room, say hello, find somewhere to put their things, go upstairs, find the right room, find the toilets, etc. Not sure why we didn't, but the event started bang on at 11 with the first talk. We were only 15 minutes late and caught some of that up.
If your event is partly about networking, leave time for that in between too. Our lunch slot was half an hour and whilst the whole day was drop in and out, someone mentioned it might have been nicer to have an hour.
Non-academics may be better at timing their presentations than academics. The speakers were all community volunteers, or from organisations, but essentially creative citizens often unused to talking about what they do. And yet they all perfectly timed their talks to 20 minutes, with 10 minutes of Q and A.
Give people things to do (if it's appropriate) – we had a room upstairs for talks, which were very well attended, but part of the draw was also the various stalls to nose around, and finger knitting, breadmaking and urban planning workshops, offering variety.
Find different ways for people to connect. Not everyone is good at face to face networking and mingling, so we created a Connections board. I then tweeted a picture of it, mentioning all those on it so they could get in touch.
Bring a spare laptop, because someone will always need one.