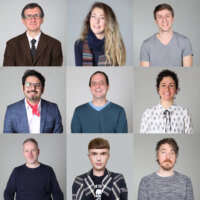 Six Steps
---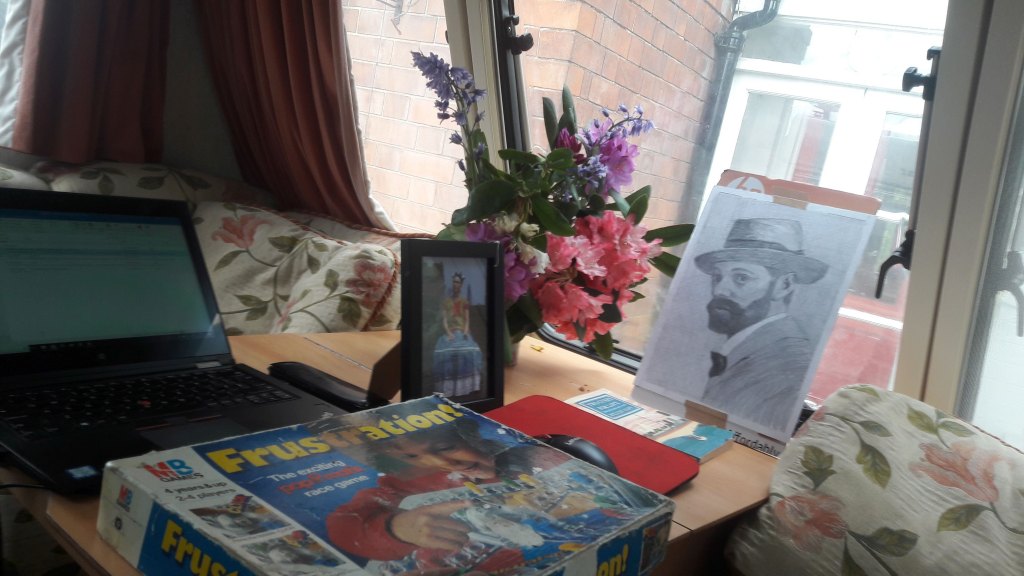 In this short take, Hilary Weston Jones – Lecturer in Professional and Academic Development and Material Reflections contributor – describes her 'nomadic office space', and considers the impact that a space, and the things that we put in it, can have on mindset and motivation while remote-working. 
Like Iain, I too was struggling with the dining table as hot desk syndrome.  How easy it is to be distracted by an unpaid bill, a dog chew or one of those innovation catalogues which tempt you with intriguing and slightly insane gadgets you never knew you needed or indeed existed.  Add to the equation a Cocker Spaniel and a husband who can't work at the moment and distractions mount.  And oh the Whatsapp groups – friends groups, family groups, quiz groups. Which then leads onto thoughts of this week's quiz and eyeing up the bookcase to help with your research so you don't look too stupid in front of the rest of the family.
On our drive sits a currently redundant caravan, sadly not spending its weekends in Herefordshire or Suffolk. The Bailey Pageant was slightly forlorn and a constant reminder of the French holiday which is now probably not going to happen this summer.
Four weeks ago I made the move, six short steps from front door to caravan door so that I could actually "leave" for work.  There's electric hook up and wifi so it's warm and I can make coffee. If I so desired I could even have a shower.
However, there had to be some amendments.  For health and safety reasons I needed my laptop to be higher so a quick root around the cararvan's games cupboard produced Frustration (the ultimate in pop-o-matic fun) which was just the right height to avoid back and shoulder strain.
But most importantly my new office lacked those personal touches with which we all adorn our desks. Think of those pictures that your colleague has up and which you stare at daily without ever seeing.  Now those photos of Ray Winstone or 1990's covers of the Face are like ghosts from our previous working lives.  I needed objects to make my office more "Hilary".  So, I added a framed photo of Frida Kahlo and some flowers from the garden and I was back in room P054.  Over the weeks these have been joined by a book of poetry (quiz research) and an image of D H Lawrence drawn for me by my friend's 80 year old Dad (don't like D H Lawrence, the drawing is amazing).
I do have to explain during Teams meetings that I'm working from the caravan.  Otherwise people will assume that my interior design taste consists of dusky pink, velour curtains and cream floral upholstery.  But the advantages of my nomadic office far outweigh the potential for misrepresenting my taste in soft furnishings.  Those six short steps allow me to enter a place of work which I have made my own by adding decorative objects which express who I am, during a time when we are all questioning normality.