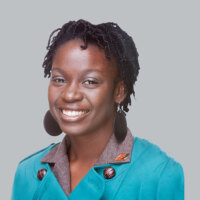 Reggae Innovation Conference
---
Call for Papers
Reggae Innovation and Sound System Culture
INTERNATIONAL CONFERENCE AND MUSIC EVENTS, APRIL 4 & 5th 2018 BIRMINGHAM CITY UNIVERSITY, BIRMINGHAM UK.
Birmingham City University and The University of West Indies are delighted to announce a forthcoming international conference on reggae culture and sound system innovation.
The conference will be hosted in The Royal Birmingham Conservatoire at BCU, with its world-leading concert venues and conference facilities. The conference will also allow you entry to planned reggae events and performances.
Running alongside the Arts Council-funded Let's Play Vinyl sound system touring exhibition, hosted by Birmingham City University, the conference will engage academics with the wider sound system culture. The exhibition features specially commissioned photographs of a new generation of sound system operators. It features a sound system and associated toasting and 'build your own' system workshops, and the opportunity for all ages to play records on a traditional reggae sound system designed and built for the exhibition.
The Reggae Innovation and Sound System Culture International Conference builds upon meetings of the Reggae Research Network held throughout the UK in 2017, the Bass Culture Research Project and associated events all establishing new approaches to reggae culture research.
This conference promises to be a landmark event in reggae culture and sound system research, highlighting the music's subgenres, crossovers, mashups, intersections and innovations, featuring international academic guests and musicians. The conference will discuss and engage with reggae innovation, particularly the theoretical and practical expressions of how innovation plays out through music and popular culture.
Collectively, these BCU events mark the first stage of a series of co-produced research and external engagement activities which will investigate music diversity, cultural innovation and visualisation. Like this conference, forthcoming events will place the spotlight on music-innovation and heritage through a series of workshops and plenary sessions on visual culture, technology and new collaborations.
We would particularly welcome proposed papers that address the following conference sub-themes: · Innovation through heritage, from mento to dancehall.
Innovation for heritage beyond dancehall.

Reggae musicians and innovation case studies.

Reggae, music and gender.

Reggae and the music industry; new forms, new marketing, new audiences.

Jamaican and diasporic sonicities.

Reggae's new music, new media, and new technologies.

Exploring reggae's inner and outer spaces and locations.

Reggae in and out of popular music studies.

Creativity: from theory to practice; methods and processes.
· Reggae in transition: reinventing reggae – reconfigurations, collaborations and crossovers. · Reggae futures.
We would also welcome presentations made through innovative uses of media, music and technology alongside traditional formats. Presentation proposals from musicians, artistes and students are welcome.
Abstracts for individual or panel presentations of no more than 300 words per presentation supported by a short biography no longer than 75 words, should be submitted to the conference organisers for international peer review. Deadline for submissions Feb 23, 2018 Please send submissions or any enquiries to: