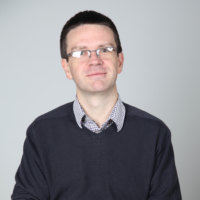 Presenting sexting work at Im/mobile Youth: Interdisciplinary Perspectives on Spatial and Temporal Change in Young People's Lives, University of Manchester
---
On April 1st I attended a conference at University of Manchester organised by, but not limited to, postgraduate students (namely Laura Fenton).
I had been invited along with colleagues from HELS to present co-creation pilot work we'd undertaken with school children on sexting and we framed this work not necessarily in terms of the mobilities of the children themselves, or other participants, but focusing instead on the movement of the images themselves. My own thinking here imagines the images running along expected routes in terms of those initial senders (from boyfriend to girlfriend, for example), but then, for one reason or another, being kicked out of that trajectory along another path, on and on so that the original sender has no control over the image as it spreads digitally, online.
If I relate this to some recent thinking about my own PhD, which explores a much more defined grouping or network around a local Facebook page, I realise that not every communication is contained within such a walled garden. While I'm thinking in terms of hyperlocal as a field, and the way that 'game' is played (Bourdieu, 1993; Postill, 2011), this isn't always an appropriate framing. The communications taking place as the result of one image being spread around an un/desired audience is a much messier "space of flows" (Castells, 2000) – and probably even this idea of a space feels like it goes too far.
Anyway, that's what settled in my mind – as ever with events slightly outside of our own setting (I don't consider myself a youth studies academic… yet!) you never can tell what you will get out of it, but this in itself was useful thinking. The papers were well presented, and it was good to see perspectives from other ethnographic work, including some interesting takes on using digital online tools in engaging young people – I'm at the end of my data gathering process now, but it's always good to get a sense that you're roughly doing it right.
—
Bourdieu, P. 1993. The field of cultural production: Essays on art and literature, Columbia University Press.
Castells, M. 2000. The rise of the network society: The information age: Economy, society, and culture, Blackwell Publishing.
Postill, J. 2011. Localizing the Internet: an anthropological account, Berghahn Books.