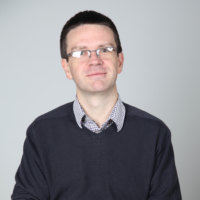 My abstract for the 2017 Academic Archers conference
---
On February 17-18th 2017 I'll be speaking at the second conference focused on Radio 4's radio drama The Archers. Given that this is both an academic conference but also one that has reached out to the listening audience (the papers were peer reviewed by academics and listeners), there's likely to be a little more wider media interest in this conference than those I usually speak at. Given this, and that a lot of people have said they wanted to attend but couldn't, I wanted to at least share my abstract. I'll also see if there are ways to record the presentation itself.
Anyway here's the abstract.
Being @borsetpolice: proposing an (auto)ethnographic understanding of Archers fan fiction on Twitter
The Twitter hashtag #thearchers can be understood as a platform where listeners voice opinion regarding storylines and character. Significance is implied by the BBC's participation and their regular compiling of tweets into blog posts. Such listener practices also connect them to at least part of the collective audience, whilst many engage in other practices (Thomas, L. and Lambrianidou, 2008; Thomas, 2009).
However, some listeners also perform Twitter fan fiction (Bore and Hickman, 2013), 'roleplaying' characters in response to current storylines. Drawing on my experiences of running @welovethebull, @amfloodrelief and, more recently, @borsetpolice, I propose an (auto)ethnographic study of Archers fan fiction, which would observe practice and also seek interview with those fans, to:
Understand motivations, e.g. the appeal of anonymity, the sense of 'playing' with fiction or performing the gaps in storylines.
Explore the value to the audience, e.g. entertainment or as a means to directly engage with The Archers world.
Identify the value to the producers (BBC), e.g. where fan fiction can be understood as transmedia. Who is responsible for this online presence, and how can it be valued?
Bore, I.L.K. and Hickman, J., 2013. Continuing The West Wing in 140 characters or less: Improvised simulation on Twitter. The Journal of Fandom Studies, 1(2), pp.219-238.
Thomas, L. and Lambrianidou, M., 2008. Radio listeners online: a case study of The Archers. Institute for the Study of European Transformations.
Thomas, L., 2009. The Archers: an everyday story of old and new media.Radio Journal: International Studies in Broadcast & Audio Media, 7(1), pp.49-66.