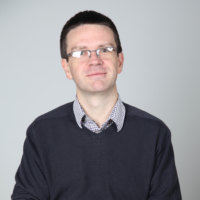 Media and Place in 2023 – responding to Audiences
---
Media and Place is one of the nine research clusters at BCMCR, featuring members from various research, industry and teaching backgrounds. Our 2021/22 programme involved creating monthly creative writing prompts, which we shared amongst the members and then discussed at our monthly meetings.
In 2022/23, we're expanding the activity in two key ways: firstly, to suggest that members can respond in any way they see fit to our new prompts, whether this be writing, a multimedia piece, or even a short research project or intervention; secondly, we're going public – as we wrap up each of our 'sharing' meetings, the proceedings will also be blogged on the BCMCR site.
Our prompts started with the current BCMCR theme: Audiences. Cluster members proposed a variety of prompts which were then voted on, resulting in this final list (although there were expanded versions of each prompt to help guide us).
March: Belonging 

April: Community
May: Emotion
June: Witnessing
July: Politics
Over the next few months, look out for our BCMCR blog posts documenting the resulting work and discussions. We hope you'll find them enlightening.
Image via Pexels: San Fermin Pamplona