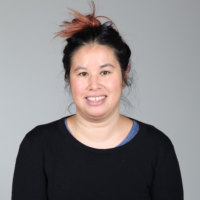 'Literature and the politics of listening' by Dr. Amber Lascelles
---
This is a guest blog post in connection with Voice and Listening: Techniques for Political Life.
On Saturday 13th March 2021, a vigil was held in London's Clapham Common for Sarah Everard, a young woman murdered by a male police officer. We listened to the media reports. He was off duty. She was walking home alone. He was predatory, an outlier. #NotAllMen. We listen to the images of Sarah, everywhere. Brunette, young. Walking home, on CCTV. She was wearing a green jacket and running trainers. Hardly any images of her killer Wayne Couzens circulate. We see images of Sarah, smiling; we watch the footage of her in the last moments before she went missing. Her remains are identified. We become distraught. Angry. She was walking home. We grieve. A vigil is arranged at Clapham Common. Police ban the vigil, citing COVID-19 concerns as the reason why mass crowds shouldn't gather. But women gather anyway, laying flowers for Sarah, united in collective grief, exhausted from experiencing male violence, knowing how many times we have been afraid to walk home.
I watch the vigil unfold through the Instagram stories of feminist activist group Sisters Uncut. I listen to the speeches, the tears, the sheer collective anger that is contained by a powerful and loving sense of solidarity. Masked women hug one another. They shout, chant, and ensure their messages are heard, holding signs painted onto cardboard. They read: Police do not keep us safe. End state violence against women. No killers, no cops, sisters run the block. Justice for Blessing, referring to 21-year-old Blessing Olusegun who was found dead on a beach in September of last year, yet no criminal investigation was carried out. Police officers refused to listen to her family's insistence that her death be investigated. The signs at the vigil called for justice for all women. Their voices ring loud and clear as they take up public space.
The police are watching. They see an illegal protest. They see defiant women. They move in a wave against the grieving crowd. They slam women's bodies to the ground. They handcuff and arrest many of them. An image circulates of a young, attractive, red haired white woman, restrained by police, masked, eyes pleading. Some of us know that this image would not generate the same empathy if the woman was visibly Muslim, Black, trans. Some of us are less shocked by the violent reactions of the police.
Being listened to is a form of privilege, and who is listened to has always been highly politicised and contingent on power. The right to be listened to was exercised at the Clapham Common protest, but not all forms of voice are as overtly political. Reading is a kind of listening. Novels and poetry allow us to listen slowly, carefully and intently to experiences that are nuanced, affective, and human. And this is why I research Black women's literature: for the wealth of understanding and insight we find when we listen to these stories.
In Dionne Brand's In Another Place, Not Here (1996), the narrator Elizete hears the word 'sister' whispered to her by a Black revolutionary named Verlia, an utterance of solidarity that sparks a queer love story. The letters exchanged between Celie and Nettie in Alice Walker's The Colour Purple (1982) are a salve, as they listen to one another when no-one else will. In Chimamanda Ngozi Adichie's Purple Hibiscus (2003), Kambili's refusal to remain silent and obey her father almost kills her. Jean Binta Breeze's poetry commands us to listen to the bass and rhythm of her voice. Edwidge Danticat's short story collection Krik? Krak! (1995) is formally structured by call-and-response storytelling in Haitian Creole culture.
Black women have always been listening to one another. Fiction cannot be expected to— nor should it necessarily —elicit empathy within the reader, and Black writers should not be expected to educate others about being Black, always be politicised, or speak for all Black experiences which are of course heterogenous. The listening work that fiction carves out a path for is invaluable in our current climate, where those who speak out against injustice are (still) routinely silenced. When we read carefully— and we really listen —we can be led to insights that provide fertile ground for meaningful solidarity.