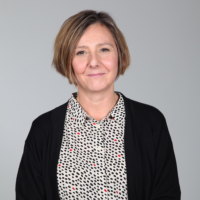 Launch of MA Media & Cultural Studies
---
I am very pleased to announce the launch of the MA in Media and Cultural Studies, designed and taught by staff from Birmingham Centre for Media and Cultural Studies (BCMCR).
The MA is planned to start September 2017 and it is aimed at both media and cultural studies graduates who wish to advance their studies, and at those with a relevant undergraduate degree in the humanities or social sciences who wish to enter the field for the first time. As course director, I am very excited to be working with colleagues whose expertise and current research projects will contribute to the programme. Dr Kirsten Forkert states:
I am excited to be teaching on the Researching Media Cultures module, as I feel it is an important opportunity for students to engage with the issues and debates that matter to us as academics and as citizens. From Brexit to the election of Donald Trump to the refugee crisis, current events have raised many important questions about the role of the media and the nature of public debate. This module will enable us to apply the insights of past and present scholarship to these current issues.
The MA provides a foundation of knowledge, specialist research skills and transferable attributes to prepare for academic and professional research careers. The programme seeks to develop reflexive researchers and professionals in the media, creative and cultural industries, who can operate at the forefront of the academic discipline and of professional practice.  The MA will prepare students for further doctoral study in media and cultural studies. The core modules, taught via lectures and small-group seminars, will provide a comprehensive engagement with key thinkers, traditions and debates in media and cultural studies, bridging the arts, humanities and social sciences.
If you are interested in the course, come and talk to us at our next Postgraduate Open Day, on Wednesday 26th April 2017, between 3pm and 8pm. I will be on hand to answer any questions you have about the course. You can register for the Open day here.
Why do an MA?
For many students, doing an MA is the first step towards undertaking a PhD, either for a career in academia or for employability. This new MA builds on the experience of past MA students who have continued their postgraduate studies at BCU, to pursue a PhD, by successfully securing an AHRC Research studentship through the Midlands3Cities programme. For example, Karen Patel is researching 'The social media use of creative and cultural workers' and she states:
The practical and theoretical elements of the MA were excellent preparation for first, entering the world of work straight after my studies, and then returning to academia for my PhD. It was the theoretical work on cultural policy which gave me an ideal grounding for my PhD application. My PhD experience with a scholarship from the AHRC's Midlands 3 Cities programme has been fantastic. I've been able to benefit from training, resources and supervision from across the consortium, and the M3C team have managed to foster a great sense of community among the students.
After his MA, Craig Hamilton, also secured Midlands3Cities funding to undertake his PhD research, 'Rethinking Music Consumption: The Harkive Project'. Craig says:
Enrolling on the MA enabled me to develop ideas based on my experience in the commercial world, with my final MA project eventually leading directly to my PhD studies. From the moment of enrolment on the MA I immediately felt part of the wider culture of the school and the research centre, getting involved in colleagues' research projects, teaching on the undergraduate programme, and benefitting from the advice and experience of senior researchers in the centre.
The MA Media and Cultural Studies draws on expertise and knowledge from BCMCR research active staff. As a student on the MA, you will be allocated a mentor based on your research interests, to assist you in navigating your personal learning journey through individual tutorials and reflexive activities. The course adopts a blended learning approach by introducing key topics and issues through a variety of learning activities including lectures, seminars, practice-led, self-directed and experiential learning; in person and online through Virtual Learning Environment, live projects, and interactive workshops.  The programme includes a range of core modules relating to Media and Cultural Studies, such as Creative Industries and Cultural Policy, Cultural Theory and Researching Media Cultures. Dr Dima Saber, who will lead our Cultural Theory module states:
This MA and module will be an excellent opportunity to introduce you to some of the greatest thinkers who have shaped our understanding of the relation between humanities and our society. And believe it or not, theory can actually be fun!
For more information about the course, please do not hesitate to contact me, annette.naudin@bcu.ac.uk and follow us Twitter @MAMCS_BCU.