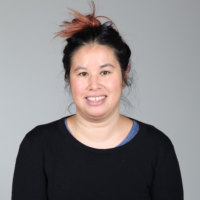 'Voice and Visibility' by Kevin J. Hales
---
Afrirurality, Rhetorical Rurality Expressed, and Communicating African-Descended Identity
I am conceptualizing (reconceptualizing) what I have named "Afrirurality." As a child growing up in New York City, like so many thousands of other African American young people, I spent several summers with my kinfolk in the rural American South. In my case, it was Georgetown County, South Carolina. Georgetown was such a magical place, and it was a cultural near-opposite of what I knew in the fast-paced South Bronx. My maternal and paternal family members lived primarily in South Carolinian rural spaces. I spent time with my father's side of the family and later learned more about my mother's lineage in Rimini and Pinewood. All of the above has led to a semi-auto-ethnographical (or better yet, as communication researcher Molefi Kete Asante might put it, an auto-Afronographic ) reckoning with my past and set me on the path of exploring Africanity, one's "Blackness," concerning rurality. I aim to spend the next five years further exploring the challenges, successes, hopes, and undoubtedly myriad ways Black rurality and ruralness are expressed in the United States and elsewhere. My primary question still lingers: What are the unique ways that Africanity is expressed and communicated by Black people living in rural spaces?
I am leaning on something in communication studies called the "rhetorical impulse" and relating it to human and intercultural interactions. My time as part of both the Rural Scholars Program at Tarleton State University and as a Black Book Interactive Project Scholar at the University of Kansas has led me to create a new communication theory called Rhetorical Rurality Expressed (RRE). By spending substantial amounts of time living in rural spaces with African-descended people, I hope to forge a new understanding of what it can mean to be rustic and of African descent at once. I am still piecing this theory together, even as I utilize a mixture of participant observation and a grounded approach to go deeper into what I have crafted. It has taken me years to pull these ideas together, and it may take even more time to examine and explain the connections between rurality and Africanity thoroughly.
There has been much discussion about African American urban life and culture. In the United States, some even automatically associate the very word "urban" with people of African American ancestry. The connection(s) between Africanity and rurality are ripe for investigation. These are not voices commonly heard or written about in popular American culture. It is here that I offer both a disruption and interruption. I ask, who is currently listening to African American rural voices? What do African American voices in rural communities tell us about the nation's current state? My focus on Afrirurality and RRE is simultaneously interrupting a longstanding false narrative, as I offer voice and visibility to people living in rural spaces who happen to have dark skin. It additionally centers on agency, identity, and the communication of the African self in everyday life as a powerful counter-narrative.
Dr Kevin J. Hales is a visiting assistant professor at the Department of Communication at University of Missouri. His work focuses on issues of race, social justice, inclusion, conflict, and communication across cultures.
Kevin J. Hales is an internationally respected public scholar who focuses on issues of race, social justice, diversity, inclusion, conflict, and communication across cultures. Dr. Hales is a firm believer in fostering research projects that include collaborations with traditional intellectuals in marginalized communities. Some of his partnerships are with local scholars working among the Efik, Efut, Qua, and Igbo (Nigeria and Cameroon); Garifuna (Honduras and Belize); and Gullah/Geechee (South Carolina, Georgia, and Florida).
Over the course of his career, Dr. Hales has received research funding from the University of Missouri-Columbia, Newberry Library, Marco Institute and Center for Renaissance Studies at the University of Tennessee-Knoxville, J. William Fulbright Scholar Program, Fulbright-Hayes Program, National Endowment for the Humanities, United States Department of State/Bureau of African Affairs, Avery Research Center for African American History and Culture, Ohio University and the Scripps College of Communication, University of Michigan, Michigan State University, among other institutions.
Dr. Hales has given lectures as a visiting scholar and researcher at several universities abroad. These include the University of Makeni (Sierra Leone), University of Oran 2 (Algeria), and Imo State University (Nigeria).
Hales was recently selected for inclusion as part of the inaugural cohort of international researchers and practitioners in the Rural Scholars Program at Tarleton State University. His research project as a Rural Scholar center on having conversations about social justice and inclusion with African-descended farmers in the Lowcountry (South Carolina and Georgia) and West Africa (Gambia, Senegal, Nigeria, and Cameroon) during 2021 through 2023.
Dr. Hales attended Ohio University (Ph.D. and M.A. in Communication Studies), North Carolina Central University (M.A. in History), and Fisk University (B.A. in History, Religion, and Philosophy).