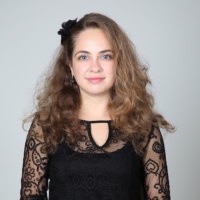 Keep It Simple, Make It Fast! 2018
---
Keep It Simple, Make it Fast! (KISMIF) hosted at the University of Porto: I would not describe this as a conference but, rather, as a cultural phenomenon constructed through the involvement of international scholars, artists, authors, and activists from diverse fields who engage in reflective practices and seek to communicate ideas, network, collaborate, and innovate. This year, the fourth edition of KISMIF – which has, since inception, explored DiY cultural politics – was dedicated to the theme Gender, Differences, Identities, and DiY Cultures. The programme was saturated with keynote talks, in-conversation discussions, thematic panels, book launches, live music and dance performances, exhibitions, screenings, and DJ nights. The gravitational pull of KISMIF, the on-going attractiveness of the project, is significantly reinforced by the location – the colourful, distinct, and lively city of Porto. Taking place across a range of venues, KISMIF is not an isolated event but part of Porto's cultural life and economy. Moving between the architectural super-sight Casa da Musica, the wonderfully designed Faculty of Letters, the central Teatro Rivoli, and key subcultural venues including Plano B and Barracuda, participants in KISMIF experience Porto and enjoy opportunities to take part in consolidating a creative and friendly community united through the overarching DiY cultural theme. Speakers this year included founding members Ana da Silva and Gina Birth of The Raincoats, Sara Cohen, Motti Regev, Helen McCallum, George McKay, Catherine Strong, Andy Bennett, Peter Webb, and punk musicians John Robb and Jordan Mooney, and many, many more.  Birmingham City University was represented by punk scholar Matt Grimes, composer and musician Simon Paton, and myself.
Part of the KISMIF 'collective' since the first edition of the conference, and now a member of the Dissemination and Communications Committee, I suggest that the opportunities for creating and extending friendly professional international networks offered by the project are invaluable, and I am pleased I took part in this year's edition. The paper I presented at KISMIF 2018 was co-authored with Paul Long and drew on the work we have been doing around popular music heritage, particularly heavy metal music. The paper was part of a panel entitled Gender, Metal, Inequalities led by Pauwke Berkers and Julian Schaap, who presented on their recent book dedicated to women in metal music production. Other speakers included Catherine Hoad, who focussed on southern-ness in metal, particularly niche scenes in New Zealand and Tasmania; Jasmine Shadrack, who spoke about violence against women described in extreme metal lyrics; and Eefje Smeulders who investigated issues of inequality in women's involvement with music production in the Netherlands.
The title of our paper derived inspiration from a song by artist Lita Ford (1984), and was called "'Gotta Let Go?' Women and Popular Music Heritage". Through the paper, focussing on women and heavy metal music cultural memory, we debated whether historical attitudes to gender in popular music cultures translate to the ways in which music is memoralised. Introducing the complexities of popular music heritage, we argued that heritage practices are fields where cultural politics are formulated and performed, outlining central and peripheral cultural spaces, 'canonisation' in conflict with music cultural resistance, institutionalisation of heritage in contrast to DiY practices. The paper suggested that heritage is different from history: while it faces the past, its construction takes place in conjunction with the future, meeting the cultural identity needs of the present through the preservation of a variety of perspectives. Highlighting the relationships between heritage and identities, we suggested that DiY heritage practices offer spaces for alternativity, for constructing a variety of representations and – through those – pursuing cultural justice. At the same time, the construction of heritage discourses in popular music relates directly to the characteristics of specific genres in popular music; heavy metal's relationship with heritage is certainly not straightforward, especially as the genre is perceived as challenging, even transgressive, engaging with themes and aesthetics which contradict the perceived 'mainstream'. Furthermore, metal has been framed as overwhelmingly masculine, which contributes to the tensions involved in debates around the involvement of women in metal, including metal music heritage.
Metal music may not be obviously about DiY, as it is often associated with virtuoso musical skills and complexity, yet there is evidence for prolific DiY metal heritage practices, we suggest, which are critical and characterised by detail, verification, and a robust historical and memory work. But how do these practices relate to women's roles and representations? We are cautious of making a statement that women's metal heritage is a distinct discourse formulated through designated spaces. Instead, we suggest that women's presence is articulated in consonance with the altogether 'apolitical', in comparison to punk for example, character of metal: subtly and with nuance. While there is a degree of absence of gender in metal music memory, there are threads and themes in online vernacular practices which suggest sensitivity to the topic and a growing interest in discussion. Furthermore, we suggest that to understand women's involvement with metal heritage, we need to extend the notion of heritage itself, to include the recording of current practices as an investment in future heritage resources. In the rest of the paper, we explored online archiving and heritage sites such as the Metal Archives and The Archive: UK Rock Festivals, where there appears to be a distinct dialogue theme addressing the participation of women, beyond the 'groupie' stereotype – as fans, as well as musicians, – in the genesis of metal music. Seeking to identify specialised spaces for women in heavy metal, we focused on the project Metal Maidens which is dedicated to documenting current events, bands and artists, though, through its longevity, as the project first began as a fanzine in 1995, the gathered information begins to attain heritage value. Finally, we discussed female metal tribute bands: while not unique to metal music, there appears to be singularity of the phenomenon in terms of the great numbers of bands involved and the ways in which they have been aggregated online through specialised platforms and publications. We suggest that this phenomenon articulates a gender-related "historical consciousness" (2015) beyond resemblance with the original artists, which may be interpreted as a strategy for positioning women into a re-invented history and genesis of the metal genre, while also confirming women's performance and musical skills. At the same time, we understand that all-female metal tribute bands also play with the notion of novelty and, while drawing on DiY cultural strategies, are also commercially potent.  An important detail, we suggest, is the language used by bands to refer to themselves, for example AC/DShe, Black Sabbitch, and Slaywhore: the reference to gender-related derogative language echoes earlier bands in punk and Riot Grrrl such as The Slits, Hole, and Pussy Riot, and can also be identified in women's online social media groups associated with music fandom and memory. We are interested in investigating further how the use of language participates in challenging or subverting existing stereotyped gender designations in popular music culture. In conclusion, our paper outlined the intersectionality of heritage practices, aspects of identity, and the characteristics of genre. It invited further explorations of women in metal music heritage, by arguing that heritage value can be derived from on-going debate within DiY communities of historical and memory practices, recording of current activity and events, and through projects – such as tribute bands – that articulate the re-invention of genre genesis to accommodate previously marginalised groups.
Fitting well into the metal music panel at KISMIF, our paper attracted friendly, useful, and positive feedback and questions from other delegates which will participate in the further work currently taking place towards developing the paper into a journal publication. I hope that the clarity and energy of content articulation that were complimented by fellow KISMIF participants, can be present in the formulation of the complete written publication, too. In addition, KISMIF has been useful for my early career development as it has allowed me to communicate progress and ideas with international colleagues such as Andy Bennett and Gina Arnold with whom I am currently collaborating on a series of projects including an edited collection, a book chapter, and an international IASPM conference panel.
It's been a pleasure to be part of each of the KISMIF editions so far and I look forward to continually contributing to this excellent international community of creativity and research. Here is a photo of my four KISMIF badges as proof of commitment!