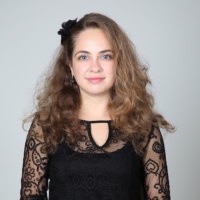 It is not all about the toilet paper, culture matters: Creative live music responses to the Covid-19 lockdown
---
Asya Draganova (Birmingham City Univesity)
Beth Hogan (Freelance production manager)
Patrycja Rozbicka (Aston University)
As social distancing and self-isolation become a 2020 lifestyle mainstream in response to the Coronavirus pandemic, an emphasis on our physical needs is often apparent in our surroundings. Finding toilet paper, long-lasting food products, and antibacterial products in supermarkets, is a particularly difficult task. And, as we witness a shift in popular demands, are the ways we perceive value changing too? How does this affect our leisure and cultural everyday practices?
The "live" cultural economy, a field that thrives on the worth of irreplaceable offline experiences, has virtually ceased to exist. Its previously most dominant forms: gigs, tours, and festivals all either cancelled or postponed. Live music industry is among the fields most obviously affected by the shock change in daily life. It has to adapt very quickly to continue to serve its vital roles for artists, venues, fans, and everyone else involved. The transformations caused by the Convid-19 restrictive social regimes are relevant not only in Birmingham, the UK, or the rest of Europe: this is happening everywhere, pretty much at the same time – a truly global event. The most popular music stars, alongside the most niche artists, all have the same amount of stage performances lined up for the near future: 0. While popularity and money still matters, the current situation creates a sense of equality in terms of the nature of the challenges ahead and opens the door to new forms of unity. We see the emergence of new support networks and a language of solidarity. Music is adapting, as it always has, to the new circumstances, and this short text presents an initial classification of live music creative responses to the Convid-19: from moving to a live music streaming economy; through new forms of individual engagement; to consolidating networked approaches to recovery and sustainability. 
An alternative live music streaming economy 
The entire music industry has been brought to its knees with the cancellation of all tours, venues, and festivals. Throughout these uncertain times, artists are bringing fans together via their online platforms and those stuck at home are logging on more than ever before.  From Marie's Crisis NY, the Piano Bar proving to be a virtual hit providing daily sing-alongs of show tunes, to the online dancefloors of DJs, such as Diplo's popular 'Corona World Tour' – quarantine is offering fans unique invitations inside the homes of their beloved artists, a chance to see where their favourite music is written and rehearsed. 
With festival season also taking a hit, many festivals are moving online. In an attempt to encourage youngsters to stay at home during quarantine, Must Music Productions created the Festival YoMeQuedoEnCasa, which last week saw 60,000 people in the first hour alone, tune in to see artists who had been forced to cancel their tours. In Norway, Verftet Online Music Festival features the country's top artists and is being sponsored by the country's national bank, the Sparebanken. Here in the UK, Swingamagig are hosting an online 'Quarantine Party' to replace its offline festival in May.
Classical Music Organisations are also stepping up when it comes to sharing their art online, from making concert archives available online to curating online broadcasts via Facebook and YouTube. Berlin Philharmonic is offering to bring the Philharmonie to you with a 'Digital Concert Hall', whilst Budapest Festival Orchestra has launched the catchy 'Quarantine Soirees' Classical musicians are also collaborating with creative online spaces such as Living Room Live, music streamed from the musician's living room to you. 
We are reminded of the birth of music downloads and the sense of uncertainty the music industry faced at the loss of a primary revenue stream. Once again, we will see a bloom of ideas and approaches to the provision of music, the monetization of these communities of interest and a shift in the way we see value in music.  
New forms of individual connection 
The second set of activities refers more broadly to the direct engagement of individual artists, bands and venues with their fan base and consumers online. While physical interaction is currently not an option (see for example restriction implemented in the UK, New Zealand, or US), both artists and venues are keen to maintain contact with their followers. The live stream on Instagram seems to be the preferred form of interaction. Examples include: Chris Martin, John Legend, P!nk, and others, but also some of the local/smaller acts and venues join the game: the Night Owl in Birmingham is offering livestream from their DJs sessions, the Pirate Studios, is giving its Instagram story to Producer Nutty P to chat about production, set ups, and 'how to keep up sane', others, like the Tin in Coventry, offer special online playlists promoting local resident bands. It all maintains an image of an authentic, unedited view into artists' and bands' personal lives, focuses the receiver on the streamer, instead of outwards on the surroundings (referring in particular to the Third-wave livestreaming).
The online engagement has spread even further. While some artists/bands simply maintain their all-access online presence, others offer online 'meet and greet' through use of sites like Looped and Chatalyze, which charge a fee for a minute of engagement with your idol. There are also cases of enhancing more noble causes, as performers through their online engagement collect money for charities (e.g. profits from the song "My Sherona", now "Bye Corona", are going to 'Music Health All – helping uninsured members of the music industry) and offer donations from sales of merchandise.  
Venues are also staying in the game. Some of them exclusively update their benefactors through online posts on Facebook and Instagram, including messages on how the staff is doing, encouraging their followers to 'stay safe', 'be kind', as well as, keeping hopes up for the re-opening within near future with new, 'exciting' line-ups. At the initial stages of the isolation, some of the venues also offered offline delivery of various products and merchandise (for example: Lady Luck in Canterbury or DigBrew.Co in Birmingham). However, safety of their staff being the priority, most of it moved now to the online order and postal delivery. Venues encourage engagement with them through fundraising and sale of their merchandise (see for example, a fantastic crowdfunding campaign by the Boilerroom in Guildford, which already more than collected £20.000).     
From Do-it-Yourself to Do-it-Together! New networks of funding and support
As the industry is being forced to find more innovative ways to keep the lights on, the future may lie in crowdsourcing, from traditional monetary fundraising to the use of fan bases as an emerging voluntary workforce. 
We are seeing an unprecedented number of funding campaigns being launched to supplement music industry incomes. Go Fund Me revealed this month has been the busiest to date for the organisation with more campaigns launched than ever before. The Australian Music Community hosted Isol-Aid!, an 'Insta Festival' featuring over 70 acts as a fundraiser for Support Act, providing monetary and well being aid to workers of the Australian music industry. Another fundraising festival, this time hailing from In New York, is 'Live From Our Living Rooms'. The festival features masterclasses and children's shows over 7 days, all within the rules of quarantine, and raises funds to support freelance NYC musicians. These shows see audiences paying via Venmo/Paypal in lieu of the traditional gig ticket. 
Music giant Gibson has also launched #Homemademusic, partnering with MusicCares COVID-19 Relief Fund to stream artists via their Twitter, Instagram, facebook and Gibson TV on YouTube. On March 20th, Bandcamp announced they were donating shares from sales directly to the artists on, encouraging en mass purchases from fans eager to show their support to their beloved artists, with $4.3 million of music and merchandise sales seen in 24 hours. Music fans have always been central for alternative forms of funding generation and crowdsourcing; with the escalating importance of these types of engagement, fans will increasingly resemble a new workforce sustaining music industries. 
ocial networks are seeing an influx of support for music industry workers stuck at home. The growing popularity of Facebook groups such as The musicians support, UK Amateur Touring Crew and Musicians support during coronavirus. And, while organic networks of support are important, during this time of crisis, music is not immune to trouble, and emergency funding remains essential for the sector. Germany has announced a €50 billion bailout for industry members out of work, whilst the US government has granted a $75 million emergency fund for the National Endowment of the Arts to give grants to arts organizations and $75 million for the National Endowment for the Humanities. For UK musicians, it remains to be seen whether similar support will be offered, however Independent charitable organisations are reaching out to offer support, for example, the organisation 'Help Musicians' have created a Corona Musicians information website, providing resources, advice and also a hardship fund Artists can apply for. 
Watch this space!
We keep saying and hearing phrases like "when everything is back to normal" or "when this is over", in anticipation of the end of the Covid-19 outbreak. Let's be honest: this is not just some isolated historical precedent, but a global event of transformative significance.
Even when the initial peak of the virus spread is gone, life will not be the same as before for international as well as local communities, and that of course includes music. You could say that music is always changing and until recently we may have thought of technology such as VR, hologram, and song-writing AI as potentially "revolutionary". Yet, the current restrictive social regimes most notably accelerate the transformations in the music field. We are witnessing a process of constructing and consolidating new ways of communicating music and performing its social, cultural, and economic roles. Longer term, this will create a new layer of opportunities within the global music and wider creative industries.
Think about the emotional sights and sounds of people in Italy singing on their balconies: music embodies life, adaptability, and the vitality of human spirit. In times like this, along with other sectors, it deserves strategic attention and our support.
About the authors:
Asya Draganova (@asyadraganova)  is a popular music culture lecturer and researcher at Birmingham City University.
Beth

 

Hogan

 (@

Beth

ory1) is a freelance Production Manager and independent Music Industry researcher.

Patrycja Rozbicka (@LiveMusicRes) is a Lecturer in Politics and International Relations at Aston University. She is a PI of the "UK Live Music in the post-2019 era

" Project.
Image by Asya Draganova; taken at Un-Convention, March 2020, Manchester, during a performance by dream pop band Diving Station.