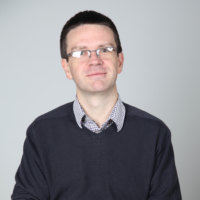 Fact checkers and their mental health – research 'work in progress'
---
BCU's work with Meedan on the Check Global program started in 2011, following on from uprisings in the North-Africa Western-Asia region (NAWA). This work has since expanded into 22 countries across the Global South, delivering journalism and digital literacy training, funding and collaboration with numerous partners. We work with partner organisations who engage on a daily basis with very challenging content through their fact-checking, verification, moderation and archiving work, and this is an aspect we have recently started exploring further at BCU, alongside colleagues at Meedan's Digital Health Lab.
In particular, we are researching: the mental health impacts for individuals exposed to video, visual and audio content depicting conflicts or violence, or other hateful content online; the extent to which they're protected in this work; and, of course, how these issues might be mitigated. In May and June we interviewed 10 people working in these fields and presented initial findings at Global Fact 9: "the world's largest and most impactful fact-checking summit".
Eager to speak about mental health
One tangential aspect of this work that struck us, was the relative ease of finding and recruiting participants, and their eagerness to then take part in the research – partners were trying to set dates for the online meetings even before we had written our interview questions! Given our years of experience conducting research interviews on a range of projects, the reality is that finding appropriate respondents and then an appropriate time to meet can be very hard. But when we came to our video calls in this case, it was clear that the interviewees were drawn to participate because of their own experiences and a recognition that these mental health issues needed to be better understood, discussed, and approached.
Please get in touch to contribute
Our work in this area continues, but we can only progress it with more input from people working in these fields, affected by the impacts of being exposed to and working with such content, so it would be great to hear from you. We are currently seeking additional interviewees who could offer time for an interview in July 2022, so that we can develop this into a full journal article later this year. If you work in fact-checking, verification, online content moderation, archiving or journalism, independently or as part of a team within a small organisation, and could share your experiences with us, please email jerome@meedan.com or dima@meedan.com. We can then send you more details, a consent form, and hopefully schedule an interview (this could be via emailed questions if anonymity is an issue).
(Photo by Alwan Wildan Rosidi)