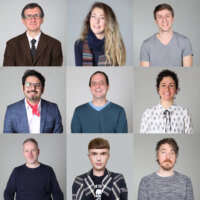 Experimental Approaches to Writing Research – Postgrad workshop
---
This event on 9th June 2017 brought together doctoral students and members of staff from several Schools within BCU, as well doctoral students and researchers from neighbouring institutions, to share cross-disciplinary ideas and methods for writing about research. The event was organised by ADM doctoral students Sarah Raine and Craig Hamilton, and was supported by the PRG Studio Research Development Fund.
Our aim was to provide an opportunity for doctoral students in ADM and beyond to expand their horizons in terms of writing style and postgraduate publications. We hoped attendees would also benefit from the expertise of the range of internal and external speakers we had organised, who came from a range of backgrounds applicable to Arts, Design and Media, in addition to Sociology and English. The event also provided an opportunity for attendees to establish links with postgraduate journals at BCU and the University of Birmingham.
The day was organised around interactive sessions run by researchers and practitioners from a diverse range of disciplines, each of whom critically and creatively engage with writing form. A full programme, including session abstracts and descriptions, is available here – ExpWritingWorkshop
We hope the following photos give a flavor of the range of activities that took place on the day, which took various forms: from the more familiar format of an academic presentation to an impromptu Poetry Jam, via 'Speed Writing', all of which provided a stimulus for attendees could to think differently about writing, researching, and dissemination.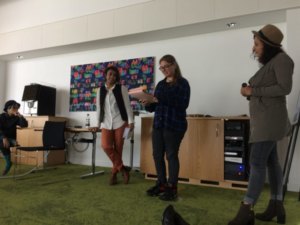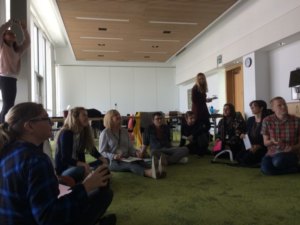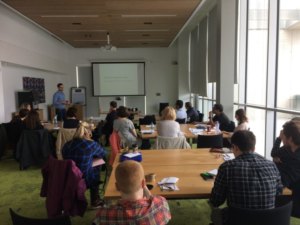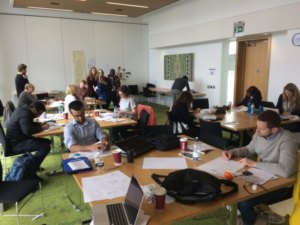 Attendees then had the opportunity to put this into practice during a writing workshop. Following a panel session of Birmingham-based postgraduate journals, the day ended with a networking opportunity over a glass of wine during what transpired to be the beginning of a stunning sunset over central Birmingham.
Based on initial feedback, this workshop was greatly beneficial to all attendees, who included PhD students from across BCU and nearby institutions, BCU research staff, and external practitioners. The event had a great collegiate atmosphere and all participants expressed surprise at how hard they work across the day, yet most agreed that the overall fun atmosphere made for a great experience. Our aim to provide a space to develop interdisciplinary writing approaches and to encourage emerging researchers to consider communicating research as an essential element of doctoral experience, as well as the form and purpose of academic writing more generally, appears to have been achieved. Over drinks on the terrace there was a general agreement that the event should be repeated at the earliest opportunity, so we will now begin working on exactly that.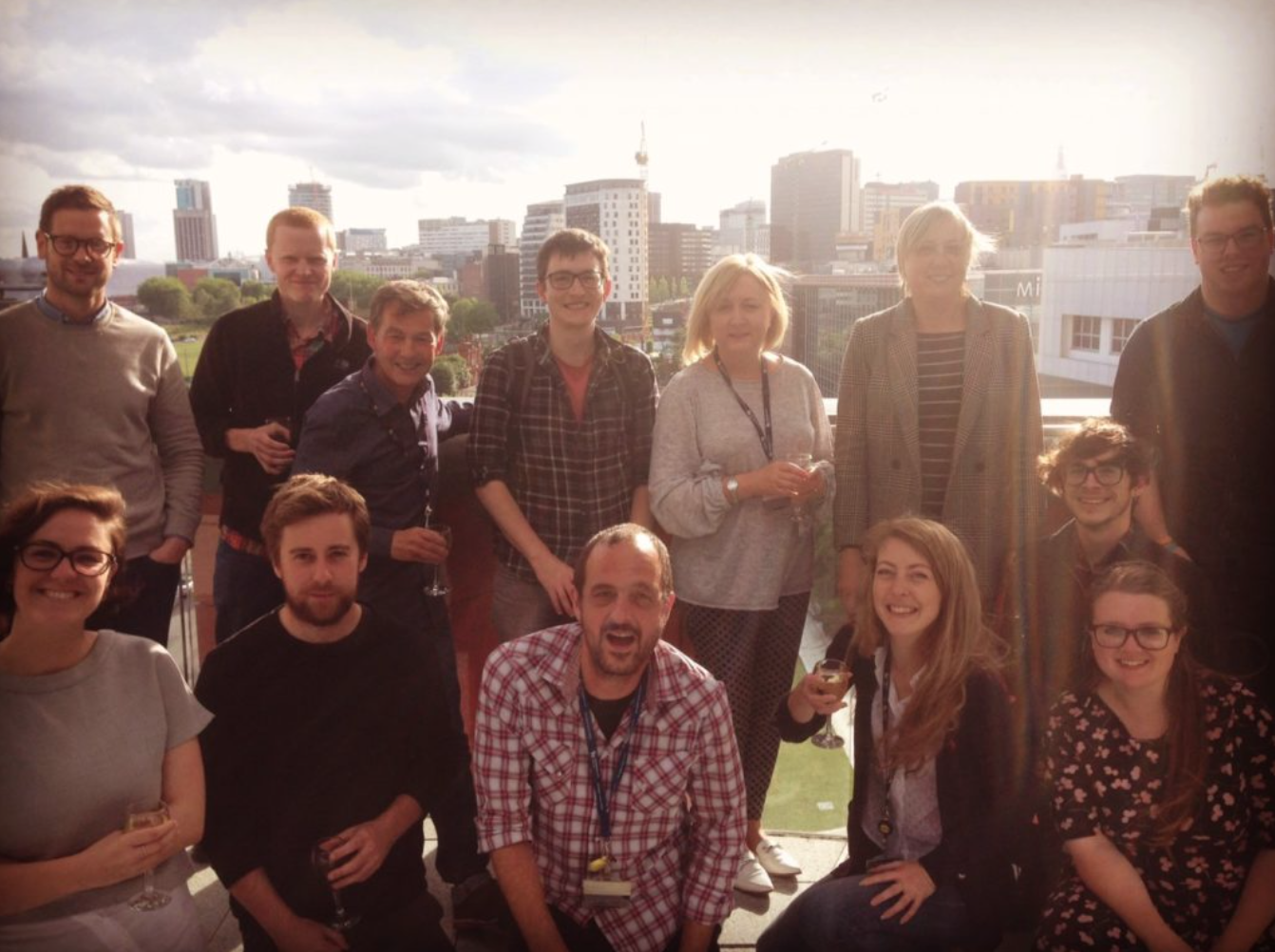 In the meantime, and in the spirit of the workshop, we'd now to represent the above review of the event in a more experimental form.
*******
'Experimental Approaches to Writing Research' workshop- 9thJune 2017
It was a dark and stormy night…
(scratch that)
…day.
They came: bleary eyed yet still expectant to the #bestroomintheplace to write. To experiment. To work (they assumed, somewhat wearily).
Free lunch, free wine, new ideas on offer.
Boundaries were broken down, time sped up and slowed down, repetition occurred and deviations sprang up. Stories were told/created/cut up/cut down/saved/discarded. Written in green, in blue merging to red with purple in-between, in illegible black scrawl, in perfect print. Word sprung from the unconscious, scraped from the walls of ideas, flowed naturally, laboured and stumbled, burst forth, and trickled to an end, hands aching and throats thirsty for red, white, and juice.
And then: it was a dark and stormy night
General Organisers' Summary*
Tick the statements you agree with:
[ ] Research is finding value and enabling others to see this
[ ] Research is surprise and improvisation
[ ] Research is experimenting with the potential for failure
[ ] Research is writing without taking your pencil off the paper
[ ] Research is making a space for discussion
[ ] Research is stepping back
[ ] Research is fuelling the (R)evolution
[ ] Research is weaving/writing/thinking
[ ] Research is a tent
[ ] Research is made, unmade, deconstructed, added, taken away
[ ] Research is an object
[ ] Research is something that helps us see
[ ] Research is telling a story
[ ] Research is crazily fast writing
[ ] Research is figuring out how to deal with the surprising and experimental
[ ] Research is pushing the boundaries
[ ] Research is an entire island unto itself
*This has been borrowed from Ed and Tom.