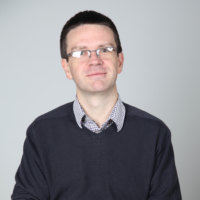 Communities in the Digital Age symposium
---
Last week Dave Harte and myself presented at the Communities in the Digital Age symposium at Canterbury Christchurch University. We disseminated ongoing findings from the case study work we're undertaking into hyperlocal publishing as part of the Media, Community and the Creative Citizen project.
As a relatively new researcher, I was glad that we managed to keep to time on our presentation and there was some interesting discussion around our work, especially given that our panel consisted of other complimentary research, e.g. Renee Barnes' case study of US hyperlocal www.baristanet.com. I could go on to describe the rest of the day, but Prof. David McGillivray did a better job  – my observations are more personal.
The keynote from Dr Helen Thornham went some way to present discussions of the idea of "community" and digital's often fantasised potential to address it. This provided a good grounding for a day which otherwise presented many case studies, examples and approaches, without being overly theoretical.
The event also made me realise that my own personal research towards my PhD is possibly more centred around the study of community than I realised, as opposed to a study of journalism. This helpfully creates a whole new section of reading for me to be focussing on, and much of this was provided by citations from the presentations of the day, which I believe may be shared publicly. In all, this was a very inspiring event, providing food for thought in terms of research methods (e.g. participatory, co-creation), and a focus on UK cases. A publication may follow – I'll look forward to it.