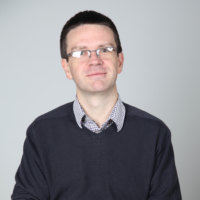 Check Global – Invitation to quote for evaluation consultancy and partner management work
---
Check Global is a program run by Meedan in partnership with Birmingham City University, with funding from Swedish International Development Agency (Sida). We are advertising for someone to undertake evaluation and partner management work on a consultancy basis, starting as soon as possible but no later than August 1st 2021, through to Dec 31st 2021.
The Check Global project aims to improve digital literacy, community-building and political engagement skills for citizen journalists, activists, journalism students, civil society organisations and human rights defenders, thus strengthening their role as investigators and contributors to the public sphere. We provide training, develop software, run programming, and conduct research with a global network of independent media and human rights organizations, fact-checking initiatives and journalism schools in Latin America, East Africa, Asia-Pacific (APAC) and the North Africa/West Asia (NAWA) region. As we come to the end of our three-year Check Global project, this role will undertake project evaluation and report writing, alongside some management of relations with our NAWA partners.
Please see the full description and application instructions in this PDF.
If you would like to be considered for this contract please submit a written response including a cover letter and CV to dima@meedan.com and jerome.turner@bcu.ac.uk by July 14, 2021