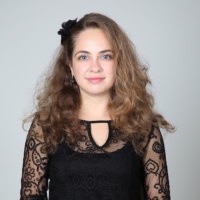 "Boundaries and Ties" International Metal Music Studies conference
---
In the beginning of June 2017, I travelled to Victoria, British Columbia to take part in the three-day international conference "Boundaries and Ties" organised by the International Society for Metal Music Studies (ISMMS) and the University of Victoria. The purpose of my visit was to make new academic contacts and to present a research paper focusing on heavy metal and the heritage discourse in popular music and culture.
The conference embodied the new, reflexive, and scholarly way in which I have begun to engage with metal music and the associated cultural phenomena. Yet, my personal metal music story is long and prolific: I consider myself a metal fan, and have been actively going to gigs, headbanging, and having passionate discussions about metal since my early teenage years. I even played guitar and sang in metal bands for a while. I wonder if any records survived of my attempts to sing Iron Maiden's "The Trooper", Paradise Lost's "Say Just Words", Skid Row's "Youth Gone Wild", or Fates Warnings "Point of View"? It would be interesting to listen back on these artefacts from nearly a decade ago. Isn't it rather unusual that all the songs that I just cited are originally written and performed by male artists? Indeed, metal music has been attached to a white, masculine and anglophone stereotype. But I think that, just like any other significant cultural phenomena, metal music does not represent a rigid, singular artistic perspective, and is, instead, a process, that contains within itself multiple variations, contradictions, and richness of meaning. This was very well illustrated by the "Boundaries and Ties" metal conference itself.
As I arrived on the first day of the conference, I was deliberately dressed in a dress, which was not even black. In fact, I had purposefully left my black band t-shirts (and I have quite an impressive collection of those) and my combat boots in the UK. I wanted to test the relevance and significance of metal style in the context of the academic conference. While certainly my experiment resulted in contrasting the general approach to style articulated at the event, it seemed overall unimportant as it quickly became clear that as well as metal fans all of us there were seriously focused on engaging in producing high-standard scholarly work. I was particularly impressed by the openness of the conference towards contributions not only from academic researchers, but also from metal music producers, artists, cultural intermediaries, and scene facilitators. For example, one of the keynote speakers at the event was singer Brittney Slayes, vocalist of Unleash the Archers, who are currently signed to key metal label Nuclear Blast, and who first formed and emerged in Victoria.
As well as demonstrating the breadth of scholarly engagement with metal through involving creatives, practitioners, and academics, the conference also successfully articulated the interdisciplinarity of metal music studies. Papers were presented by speakers with background in media and cultural studies, sociology, musicology, religious studies, literature, history, and many others. The conference consolidated my impression from engaging with the Metal Music Studies journal and with key publications from the field: metal studies has evolved to become a coherent intellectual project with an excellent balance between fan/practitioner immersion and scholarly critique, as well as specificity and inter-disciplinary breadth.
My contribution to the conference was a received well by a substantial audience and was followed by exchange of contacts with fellow scholars interested in following the development of the academic study around metal heritage developed at BCU as well as the publicly-funded project Home of Metal, that the research collaborates with. The paper was part of a panel dedicated to the cultural and historical translations of heavy metal around the world. The presentation I delivered, "Home of Metal, Homes of Metal: Popular music heritage and the international diaspora of heavy metal", employed 'home' as a conceptual device to address the perceived origins of heavy metal music cultures and scenes. The paper was prompted by "Home of Metal" (HoM), a metal fan-led heritage project that argues for the significance of the city of Birmingham in the development of the heavy metal genre. It explored the politics and instrumental qualities that assert 'ties' between place and music in the construction of a distinctive local cultural image and heritage founded in metal. As the HoM project extends to a global stage, Professor Paul Long and I, in our on-going research project, consider how heavy metal music is understood as a phenomenon which, through sounds, style, ritual, and symbol, can cross borders to adjust to and reflect on diverse geographical, social, and political contexts (Weinstein 2000). Our study seeks to enrich the conceptual device of 'home' to reflect on the diversity of the multiple and geographically spread, unique yet symbolically united 'homes' of heavy metal, where the notion of domesticity, we argue, is defined by individual and collective experiences. Within this paper, I reflected on methodologies of co-creation and the early stages of investigation into the specific processes involved in the construction of heavy metal's 'homes' in diverse social, political, linguistic and cultural contexts. The presentation addressed the politics of heavy metal cultural translations and identities in terms of their possible link to underground scenes and resistance. At the same time, it critically articulated heavy metal's participation in the cultural and heritage economies.
The friendly comments and questions that followed my presentation at the conference, became subject of further discussion later in the day as well as the creation of contacts for potential research collaboration, particularly in relation to cultural translation and the challenges of ethnographic research in international contexts. Other contributors to the conference shared insights from diverse contexts of metal appropriation and development – some that are considered emergent in relation to metal music such as African metal scenes from countries including Madagascar, Botswana, and Zimbabwe, as well as places which have become associated with strong metal scenes such as Indonesia and the Scandinavian region within Europe.
A precious aspect to the time I spent in Victoria was the opportunity to immerse myself, albeit briefly, into the metal music scene of the city on Vancouver Island. Directed to key locations and gigs by conference organisers and local participants, I visited key rock and metal music spots of different sizes and with different meaning to the local scenes, such as the Intrepid Theatre, Lucky Bar, Distrikt club, Logan's bar and venue, and Big Bad John's. I had the pleasure to headbang and sing along to well-known and widely appreciated Canadian metal bands such as Annihilator and Unleash the Archers, but also to discover new to me British Columbia metal artists. My immersion into the local scene was inspired and facilitated particularly by Casey Lazar and Sarah Wilkinson, who engage actively with organising metal gigs, recording new bands, and dissemination of metal news and material. The glimpse into the grassroots, lively, and diverse local scene has sparked a long-term interest in Victoria as another 'home' to metal scenes and cultures.
To me, the attendance and participation in the "Boundaries and Ties" conference has been an extraordinary, inspiring, and wholesome experience which has enhanced my enthusiasm and energy for engaging with heavy metal music as a researcher as well as a fan. I would like to thank BCMCR and the BCU School of Media for the support without which I would not have been able to visit Victoria for the conference. I would also like to express my gratitude to Professor Paul Long for creating opportunities for me to engage with metal music research. I also thank the organisers of the excellent metal conference Professor Shamma Boyarin, Dr Anna Chilewska, Dr Gabby Riches, and the International Society for Metal Music Studies.