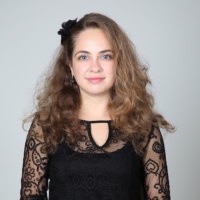 "Alternativity": an introduction to the BCMCR theme 2020/2021 – Asya Draganova and Charlotte Stevens
---
Over the course of the academic year 2020/2021, researchers in the BCMCR will be producing work exploring the theme "Alternativity". Through this theme, we seek to address alternative cultural practices as sources of identity and drivers of transformation. This blog post outlines some of the key critical ideas that characterise this inclusive research theme, and highlights the multiple ways in which you could get involved with "Alternativity" and contribute with any outputs that connect with the theme. We encourage participation from BCMCR and beyond – including external contributors, PhD researchers, and students at all levels.
We suggest that cultural practices identified as alternative emerge across all areas of individual and collective expression. They exist in symbolic opposition to, or a deviation from, a perceived "mainstream"- a widely accepted standardised approach to the creation and articulation of cultural meanings. Alternativity is associated with concepts such as resistance and subculture (Holland and Spracklen 2018). Yet, alternative practices are not necessarily directly political as they can develop through metaphor and abstraction (Draganova 2019). The concept of alternativity suggests breadth and flexibility in relation to economic, social, and political contexts, and exists in conjunction with DiY aesthetics and ethics, highlighting values of innovation, independence, and authenticity (Bennett and Guerra 2019).
Exploring alternativity is timely in a transitional moment dominated by Brexit, the Covid-19 pandemic, and the profound effects of restrictions associated with it. We propose that we need to draw upon creative and innovative alternative approaches to address the contexts of dynamic changes and tensions encompassing all realms of contemporaneity. For example, all fields of media and cultural production explored within the BCMCR, are currently constructing alternative means of remaining active, generating financial resources, and adapting.
Our annual theme for 2020/2021 encourages alternative ways of pursuing and presenting research; alongside continuing the legacy of previous themes – publication of short articles in regular pamphlets and online – the new theme will continue to encourage contribution via different output formats that bridge the concepts of research and practice.
Here is how you can engage with the theme
BCMCR weekly online research seminars
"Alternativity" is the overarching theme that research clusters will be addressing as part of our BCMCR research seminars, which include both internal and external speakers, and take place every week from 16:00 to 17:30. A schedule and booking information is available here.
You are welcome to produce and blog posts of up to 500 words that respond and connect with the "Alternativity" theme under the dedicated space on our BCMCR website. We encourage the inclusion of any media and creative items as part of your online posts.
Over the course of the academic year, we aim to publish a series of "New Thinking" BCMCR pamphlets dedicated to the "Alternativity". The pamphlets will include short takes on the annual theme and calls for participations will be communicated via our usual channels of communication such as email, our website, and the weekly BCMCR seminar series.
Following the success of the "Materialities" 2019/2020 theme, the researchers based at the BCMCR are now editing the book series "New Directions in Media and Cultural Research", published by Intellect. We plan to produce an edited collection as part of this new book series, dedicated to the "Alternativity" theme. The Call for Contributions will be released and shared in July 2021 and invite abstracts from researchers based at the BCMCR and beyond.
As part of the BCMCR seminar series, we will host a number of sessions dedicated to exploring the alternativity. These events will not be formally attached to any of the research clusters, and will invite internal and external speakers from a range of fields, research and practical contexts. Please put the following dates in your calendar – 16 June 2021, 23 June 2021, and 30 June 2021. Details to follow.
Embedding the BCMCR theme in teaching and learning
With this year's BCMCR theme, we seek to encourage contributions from PhD, MA and BA students. The concept of alternativity – flexible, inclusive, and resonating with creative expression – can be attractive for students at all levels. We hope that colleagues within the Birmingham Institute for Media and Cultural Research/BCMCR can incorporate the theme where relevant and encourage student outputs addressing the theme. We envisage that this can lead to meaningful, diverse, and engaging content contributing to the body of work we are producing to enrich and further the notion of alternativity.
Contacts
If you are interested in getting involved with this year's BCMCR theme, would like more information, or you have any questions, please contact theme leads Dr Asya Draganova (asya.draganova@bcu.ac.uk) and Dr Charlotte Stevens (charlotte.stevens@bcu.ac.uk)
Regular updates and new content will be available on the BCMCR site under the Research Theme "Alternativity" tab.
Reading List  
This is an indicative reading list which will continue to grow as our work on the theme develops. You are welcome to put forward any suggestions for sources to be included here.
– Edited collections
Bennett, A. and Guerra, P. (2019) DiY Cultures and Underground Music Scenes, London: Routledge
Littlewood, D. and Stockwell, P. (1996) Impossibility Fiction: Alternativity, Extrapolation, Speculation, Amsterdam: Rodopi
Holland, S. and Spracklen, K. (2018) Subcultures, Bodies and Spaces: Essays on Alternativity and Marginalization, Bingley: Emerald
– Book series  
Alternate Takes: Critical Responses to Popular Music, London: Bloomsbury
Emerald Studies in Alternativity and Marginalization, Bingley: Emerald
– Journals  
Journal of Alternative & Community Media, Bristol: Intellect