Exploring the Spiritual in Popular Music Beatified Beats. (Eds. G.Gregory & M.Dines)
---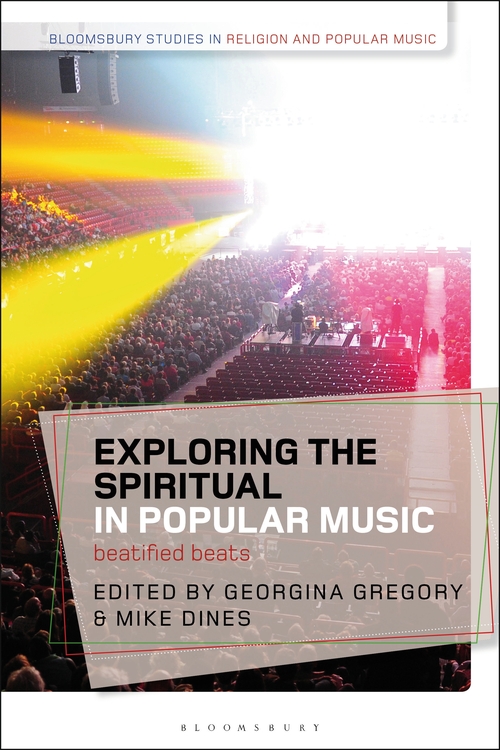 This new publication features a co-authored chapter by me and Dr Mike Dines entitled  'Message From Thee Temple': Magick, Occultism, Mysticism and Psychic TV.  The chapter explores the relationship between multimedia texts and performance (art) as ritual. Founded after the disbanding of Throbbing Gristle, Psychic TV was formed in 1981 by the performance artist Genesis Breyer P-Orridge, musician and video director Peter 'Sleazy' Christopherson and musician/producer Alex Fergusson. Over a period of more than thirty years, Psychic TV have produced a vast oeuvre of mixed/multi media work including recordings, moving image, art installations and literature. As a band and performing arts group, they have embodied various incarnations, working collaboratively with over thirty musicians, writers, artists and philosophers, with P-Orridge remaining the one constant core member of the band.
P-Orridge's awareness of the occult and pagan ritual was integral to forming Psychic TV, and was also central to the simultaneous formation of the Thee Temple ov Psychick Youth (TOPY), an organization that was to become the magickal and philosophical wing of Psychic TV, and which subsequently led to the incorporation of magick, occultism and ritual into their music and multimedia productions. Using the Psychic TV's debut album, Force the Hand of Chance (1982) as an investigative framework, the chapter seeks to examine, scrutinize and illuminate Psychic TV's past and ongoing relationship with magick, occultism, mysticism and paganism. Through the analysis of Psychic TV and TOPY's multimedia texts, performances, rituals and interviews, the chapter unpacks the significance of magick, occultism and ritual in asserting Psychic TV's occupying of an interesting 'Occult'ural and philosophical space between music, performance art and the practice and exposition of 'chaos magick'.
Without a doubt, P-Orridge's oeuvre remains one of the most complex in popular culture, drawing upon a plethora of philosophical and religious ideas, and often resulting in ground breaking musical styles.  P-Orridge died in the spring of 2020, not long after this chapter was written, therefore the chapter begins to pull into focus the importance of his substantial oeuvre of work and its impact on contemporary popular culture.