Riffs – Volume 5, Issue 1 – Popular Music Fiction.
---
We are pleased to announce the launch of Volume 5, Issue 1 of Riffs- Experimental Writing on Popular Music. 
This issue is guest edited by Ash Watson, from the Australian Research Council Centre of Excellence for Automated Decision-Making and Society, UNSW Sydney, and it focusses on Popular Music Fiction. The issue contains 7 pieces that use fiction to explore ideas related to record collecting, AI in music, and more.
This particular issue comes with a choice of front covers – Dystopian and Utopian – which reflects the broad themes explored by our fantastic team of contributors. Both versions of the cover art are displayed below, along with a download link to a free copy.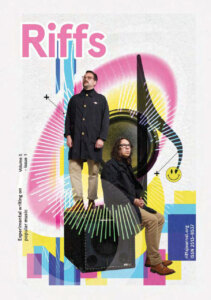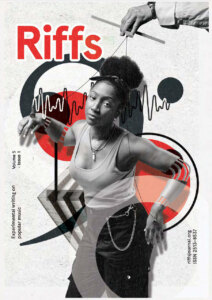 For more information on Riffs, visit the journal website.